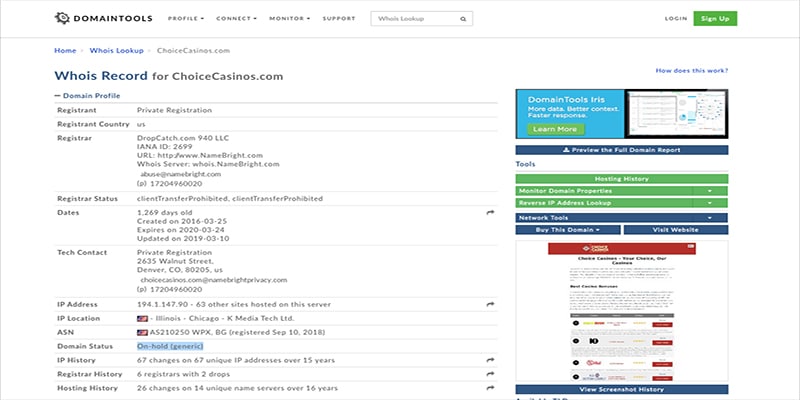 The casino portal Choice Casinos which was embroiled in the scandal concerning affiliate sites targeting problem gamblers, has been found to have been taken offline as of this morning.
At the end of August we reported on the fact that some casino affiliates were publishing pages on their sites listing online casinos that accept players who were signed up with GamStop. In effect trying to entice individuals with a gambling problem, to gamble elsewhere, on a site or sites, which have not signed up to the GamStop programme.
GamStop is a service that the majority of UK licensed online gambling sites have signed up to, whereby anyone registering with it, can self exclude from all gambling sites that participate with GamStop. In short it is a centralised self exclusion site.
One of the sites that was highlighted in trying to attract players who had signed up to GamStop was the affiliate site Choice Casinos. After several weeks of outrage on player community forums at the actions of Choice Casinos and other such sites, it now appears that the owner of the site has taken it offline.
A whois lookup of the domain choicecasinos.com shows that its registrar has placed the domain 'On Hold'. This usually occurs when a domain name has failed to be renewed after the registration expiry date has elapsed.
However, it would appear that the owner behind the site has taken the wise decision to take down Choice Casinos completely, as a form of damage limitation.
Responsible gambling is a serious issue and unfortunately there are still sites online on the internet which are continuing to target players who have self excluded. Hopefully the UKGC and the operators of those casinos being promoted on such sites, take the necessary action against these affiliates, so as the practice stops.
For further information on GamStop please visit here.