The story behind Casino Gazette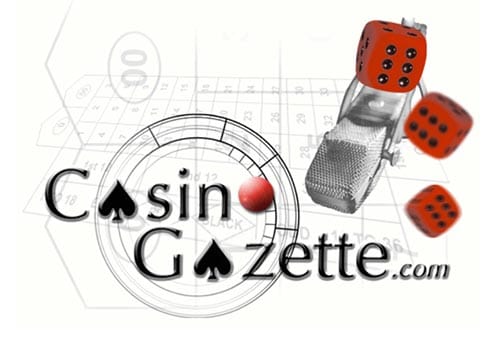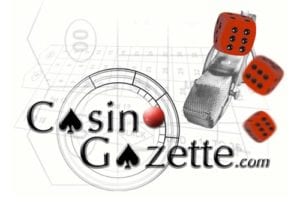 Casinogazette is a pioneer website of the online casino industry – going all the way back to August 2000. In the beginning, it was a podcast site – this was before video webcasts like at Youtube were a thing.
The idea was to produce entertaining podcasts that people could download and listen to while surfing the Internet, having tea, or lying in bed staring at the ceiling.
It was a novel idea, recording your voice – reading the news or blistering commentaries and uploading them on the Internet. The Internet was a bit different back then.
The newly 're-launched' Casino Gazette plans to have all this historical content up and live on the site over the coming months. Which we feel will complement the as it happens information pertinent to the iGaming industry.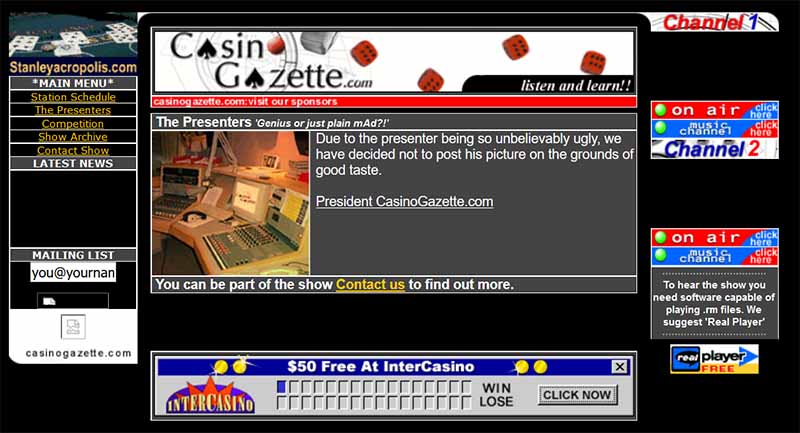 In 2001, there were several channels – Mike Craig and Steve Adkins had their podcasts that concerned the Online Player's Association, Brian Cullingworth had his for Infopowa News which broadcasted weekly online news updates.
Gamemaster had a podcast where he discussed game strategies, and I – Bryan Bailey – broadcasted the semi-weekly Casinomeister podcast.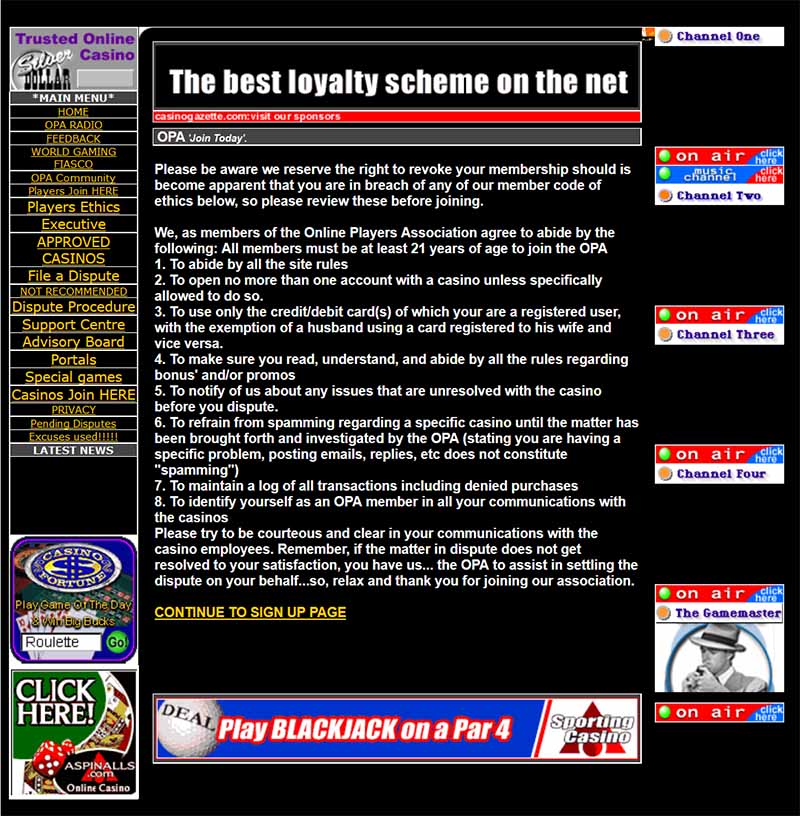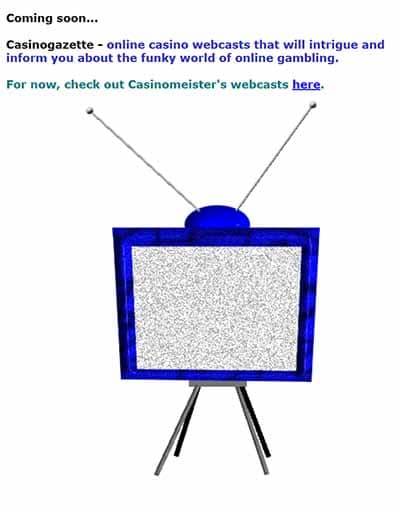 These podcasts were the heart of online casino industry back in those early days. No one else was doing this – no other sites were producing the type of content that was found here.
Casino Gazette was also the springboard for the Online Player's Organization – this was the first attempt to organize players and protect them from unscrupulous operators, and the OPA had a code of conduct for its members – also a first. Unfortunately, due to some scandalous activities of two of its founding members, the OPA was shut down.
I published an article in January 2003 at Casinomeister explaining exactly what had happened. If you feel like taking a stroll down Memory Lane, you can check this out here: The  Downfall of the Online Players Association.  This is when I closed the Casino Gazette website with plans to reopen at a later date.
That was in 2003.
I guess things got busy for me for the next 16 years – but I hung on to the site hoping that one day it could be relaunched  and become the amazing site that I always hoped it would be: a one-stop point for webcasts, podcasts, online casino news, articles, opinion pieces.
The pertinent information that everyone who is involved in the online casino industry needs to know – player, webmaster, operator, regulator, everyone.
So here you go – introducing the new and improved Casino Gazette: the one-stop information point for anyone who takes online gaming seriously.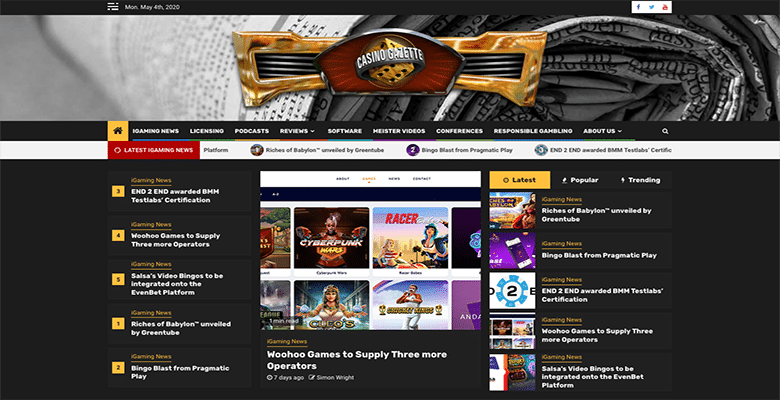 Contacting Casino Gazette
Should you wish to contact us about any aspect of Casino Gazette, or if you are an iGaming Operator and would like to be able to send us your company's Press Releases. Just fill in the form below and one of us will get back to you as soon as possible.