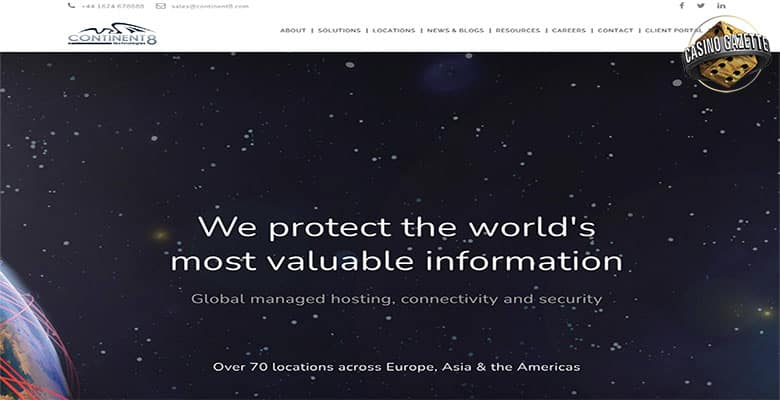 Latest Gambling News
Continent 8 Technologies teams up with TT legend Conor Cummins
Continent 8 Technologies Celebrates 25th Anniversary with Sponsorship Deal
Continuing its year-long 25th-anniversary celebrations, Continent 8 Technologies, the renowned provider of global managed hosting, connectivity, cloud, and security solutions, has secured an exciting sponsorship deal with local businessman and Isle of Man TT legend, Conor Cummins.
Conor will be proudly sponsored by Continent 8 throughout the remainder of the race season, including the highly anticipated IOM TT event, which commences on May 29th and is a must-attend spectacle for motorsport enthusiasts.
As part of the sponsorship, the Continent 8 logo will adorn Conor's helmet, and the rider will also visit the company's headquarters to meet the team (attached pictures).
Known for his lightning-fast speed, Conor surpasses even Continent 8's renowned connectivity, holding the record for the fastest-ever TT lap time for a Honda, with an astonishing average speed of over 133mph.
To show their support, members of the Continent 8 team and their families will have the opportunity to witness Conor in action during a practice session at the popular Creg Ny Baa, an event organised by the company's social committee.
This sponsorship agreement forms a significant part of Continent 8's year-long commemoration of 25 years of reliable innovation.
As the leading infrastructure provider to businesses on the Isle of Man and globally, boasting a network of over 90 locations spanning four continents, Continent 8 continues to uphold its commitment to excellence and technological advancement.
Anna McChesney, Senior Marketing Manager at Continent 8 Technologies, said: "The Isle of Man TT is one of the greatest spectacles in motorsport and Conor is a legendary rider and local ambassador."
"Continent 8 is committed to supporting the Isle of Man and the businesses and people on it, and this sponsorship deal is a great way of doing just that."
"This year we celebrate our 25th anniversary and for the team on the island, this is one of the most exciting ways we have marked the occasion."
"Keep your eyes peeled for the Continent 8 logo on Conor's helmet, although that could be easier said than done at 200mph!"
Conor Cummins, Isle of Man TT rider, added: "Nothing beats the thrill of taking part in the IOM TT and to do that with the backing of local businesses such as Continent 8 makes competing in it that little bit more special."
"I'd like to thank Continent 8 for its support – I can't wait to be on the roads for the 2023 TT."