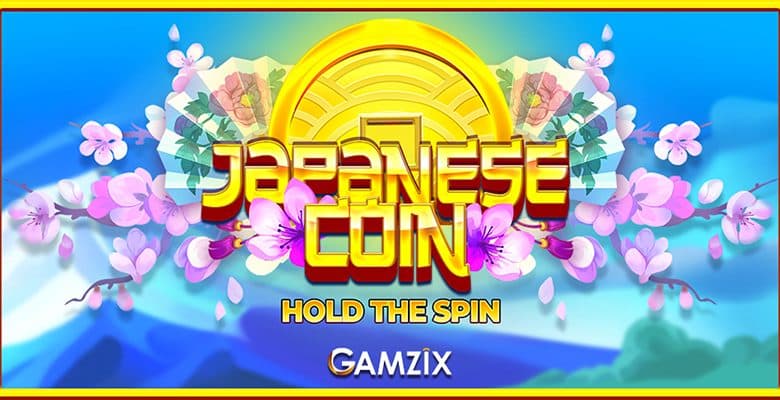 Gamzix, a comprehensive B2B provider, introduces its latest slot game, "Japanese Coin: Hold the Spin." Immerse yourself in the enchanting allure of Japanese culture, from the mesmerizing cherry blossoms to the serene art of tea ceremonies.
This visually stunning and distinctive theme takes center stage in Gamzix's captivating new slot, "Japanese Coin: Hold the Spin."
Featuring 5 reels and 3 rows, "Japanese Coin: Hold the Spin" offers 20 fixed paylines. The game incorporates special symbols such as Wilds, Scatters, and Coins, each triggering unique features:
When 6 Coins land on the reels, the Bonus Game is activated, presenting players with the opportunity to win one of three Jackpots: Bronze, Silver, or Gold.
To claim the prestigious Platinum Jackpot, players must collect 15 Coins. Additionally, the Mystery Coin feature can transform into a jackpot during the Bonus Game, adding to the excitement.
Scatter symbols unlock three levels of Free Spins, with each level offering distinct types of rewards, enhancing the gameplay experience.
Furthermore, players have the option to Buy Free Spins, increasing their chances of obtaining special rewards within the game. "Japanese Coin: Hold the Spin" boasts an RTP of up to 96% and offers the potential for a maximum win of over x5200.
Lida Kosohova, CCO at Gamzix, expressed: "While we recognise the significance of technical aspects in slot games, with 'Japanese Coin,' our art team has brought the visual concept to life."
"We aimed to fully immerse our players in Japanese culture, allowing them to relish not only the gameplay but also every element, sound, and graphic."
"I believe we have achieved this goal perfectly. Personally, I find the main game melody incredibly captivating, sending shivers down my spine."
Embark on a captivating journey into the heart of Japanese culture with "Japanese Coin: Hold the Spin" and experience the perfect blend of immersive gameplay and exquisite aesthetics brought to you by Gamzix.