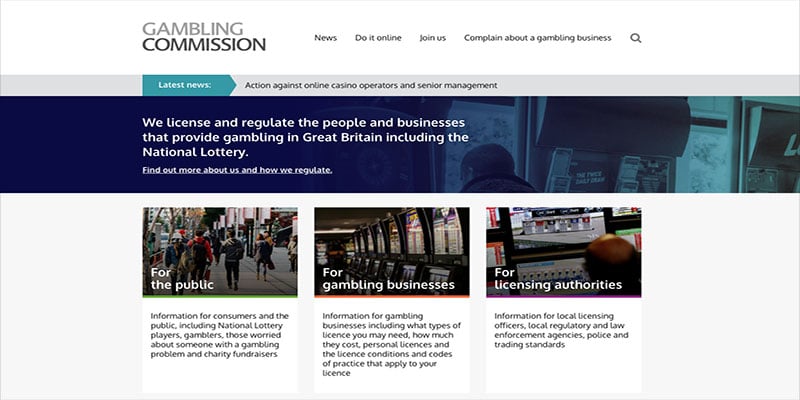 The United Kingdom Gambling Commission ofter referred to as the UKGC is responsible for the regulation of all gambling activities in the UK, whether land based or online. All online casinos which wish to accept customers within the UK have to meet the criteria set down by the Gambling Commission and subsequently have to be awarded a license to operate.
Prior to 2014 it was not a requirement for an offshore based iGaming operator to be able to provide services to UK residents, thus allowing any online casino to service the UK market place. However, new legislation that came into law in 2014, required any and all operators who wish to market their services within the UK . have to hold a current and valid appropriate UKGC license.
Now obviously this is the internet and there are operators out there who ignore this very important requirement, these are the casinos that you should avoid and are often referred to as 'clip shop joints'.
By playing at a casino operation which holds a license from the Gambling Commission, even if you do not live and reside in the UK, is a very positive signal. As the UKGC polices it's licensees effectively.
Indeed, many operators have faced sanctions of varying measures over the course of the past 18 months, as the Gambling Commission is making it's purpose to uphold the regulatory framework that it has in place.
Measures recently taken, include the introduction of age and identity checks and age verification being in place prior to making free play casino games available to visitors to websites of operators and their affiliates.
Some of the financial penalties meted out by the Gambling Commission have been extremely high, particularly with regards to ensuring operators fulfil their responsible gambling and anti money laundering measures affectively.
The vast majority of the work that the UKGC does is good for not just the iGaming industry, but ultimately you, the players. However, some measures and actions taken by the Gambling Commission, could to some seem over excessive. Especially when there are discrepancies between how a land based 'Bricks and Mortar' casino is treated compared to an online casino.