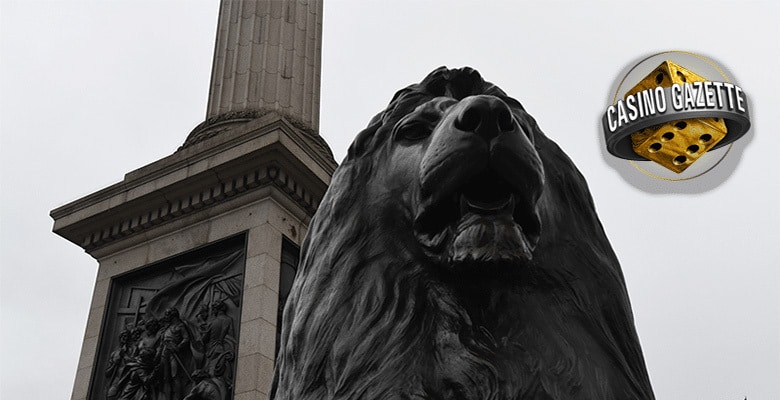 Latest Gambling News
Online Slots in the Sights of the UK Regulator
The UK Gambling Commission take aim at online slot games as part of their drive to promote responsible gambling
At the beginning of this week, news dropped that slipped under the radar here on Casino Gazette, due to being preoccupied by the premier casino awards that are the 2020  Casinomeister Awards being unveiled, whereby the UK Gambling Commission announced plans to tackle online slots and their apparent addictiveness.
Now most players who fall under the jurisdiction and auspices of the UKGC are no doubt already aware that online casinos and the games that they feature are in the target sights of not only the regulator, but those that want to clip the wings of operators and players.
So what actually gives and what new measures and restrictions are going to be imposed on not only the operators of slot games, but also to the enjoyment that is  generated by online slots?
To summarise the key changes are the following, in what the Gambling Commission calls a package of changes which make online games safer by design, by banning the following:
Features that speed up play or give the illusion of control over the outcome
Slot spin speeds faster than 2.5 seconds
Autoplay – which can lead to players losing track of their play, and;
Sounds or imagery which give the illusion of a win when the return is in fact equal to, or below, a stake
Additionally other changes that will need to be implemented and come into force with UK licensed Operators by 31st October 2021, include:
Operators must clearly display to the player their total losses or wins and time played during any online slots session.
Alongside the changes for online slots the Commission has also introduced a permanent ban on reverse withdrawals for all online gambling – this function previously allowed consumers to re-gamble money they had previously requested to withdraw.
Changes do not go far Enough According to Some
The changes being implemented though do not go far enough according to several prominent anti-gambling ( or should that read responsible gambling? ) campaigners. Many of which are upset that an introduction of a maximum bet stake limit has not been introduced.
With Member of Parliament and former Conservative Party Leader Iain Duncan Smith, labelling the Gambling Commission: "Toothless, wet and not fit for purpose." in response. Furthermore Duncan Smith alleged that the UKGC were 'kowtowing' to operators.
Unfortunately what opponents of online gambling fail to realise is that the vast majority of people when they gamble are responsible and can control it accordingly. The same goes with those that like a drink and we all know what happened when prohibition was introduced into the USA.
Well, punitive and strict curtailments of players' enjoyment of UK licensed operator sites, will drive responsible players to the open arms of the Curacao casinos, many of which will afford players no protections whatsoever.
The proliferation of Non Gamstop sites targeting problem gamblers is a very valid case in point. Action against these sites and especially sites promoting these offshore operators by UK affiliates should be brought by the UKGC.
By doing so, this will help a lot more people who need help with their gambling, rather than stopping and curtailing the enjoyment of those responsible gamblers, which despite what some sections of the mainstream media would want you to believe, are by far the vast majority of players.
Another area that the UKGC need to address are the irresponsible slot streamers, which we ourselves here at Casino Gazette took aim at, at the end of last year.
One thing is for sure, 2021 could see the entire UK online gambling industry shaken to its core, with far reaching and wide changes not seen since 2005 when the current Gambling Act was overhauled.