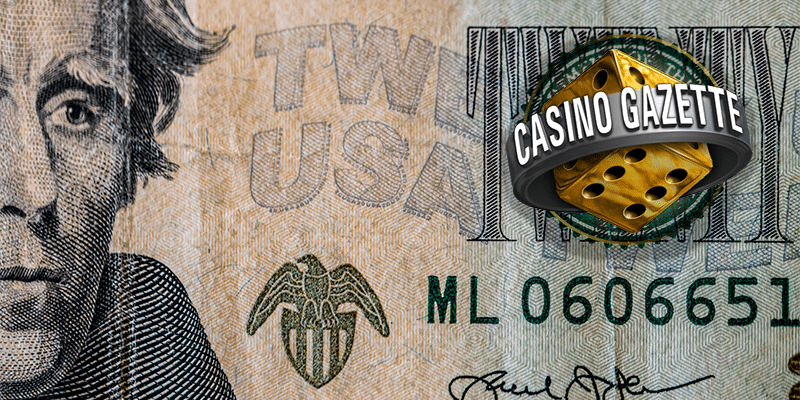 This article concerning reverse withdrawals and the ability for players to reverse their withdrawal at online gambling and casino sites, forms part of Casino Gazette's responsible gambling resource, as we feel that the reversal facility made available to players, can be of a serious detriment.
You will find when navigating through Casino Gazette, sections such as our dedicated casino reviews pages, that we feature casino comparison tables,  which can be sorted by the visitor in a particular order. One such column that features in the casino comparison tables is the 'Reverse Times' column.
This column lists how long a pending withdrawal ( Withdrawal not yet processed by the Casino ) remains in a state so a player can reverse the action. Thus being able to continue to play at the casino that they had previously decided to withdraw. If there is no such ability to reverse a withdrawal,  this will also be noted.
What is a Reverse Withdrawal?
A reverse withdrawal is the ability to do exactly that, change your mind on withdrawing your winnings and balance at an online casino and gambling site and reversing the process. Thus enabling you to play with the funds you have just reversed.
Why do we find this a problem? Well, it provides the temptation for players to change their minds and subsequently play with the money and ultimately in most cases lose it, money that they had previously decided to withdraw.
Now online casinos and gambling sites that have the facility for withdrawals to be reversed will argue that this is done to keep processing fees down, should a player decide to want to make another deposit before said withdrawal is processed.
However, the real reason is due to the fact that casinos and gambling sites in general know that if there is a temptation to play back their winnings, a large minority of players will do so. Therefore increasing the casinos profits.
Manual Flushing of Withdrawals
Some casinos  which provide the 'reverse withdrawal' facility also allow withdrawals which have not yet been actioned by the casino and available to be reversed, to be flushed upon request. Manual flushing of a withdrawal is when a player contacts the casinos customer support,  requesting a withdrawal in a pending state to be flushed.
This action does not process the withdrawal for payment, this comes at a later stage and again Casino Gazette within our casino comparison tables, provides you with this information on cash out times.
However, by requesting for a withdrawal to be manually flushed, it means a player is no longer able to reverse said withdrawal. If a casino that you play at has manual flushing,  please do take use of this service!
UK Gambling Commission 'Suspend' Reverse Withdrawals
Owing to the continuing Coronavirus and Covid-19 pandemic which caused many countries across the world to go into 'Lockdown'. The UK Gambling Commission concerned that the lockdown measures employed could fuel potential problem gambling, made  changes to their regulations in May 2020 and ordered all UK licensees  to withdraw the reverse withdrawal facility.
Therefore at the time of updating this page ( 23rd June 2020 ) all UK residents are now not able to reverse their withdrawals at any operators licensed by the UKGC. This page will be updated if and when there  are any  changes to this directive from the Gambling Commission.
Reverse Withdrawals – Bad for players and good for casinos
In summary, the ability to be be able to reverse your withdrawal or withdrawals from a casino is a negative factor for players. The casino invariably provides this 'service' so as players tempted to play back winnings they have made whilst playing at an online casino.
Should you as a player decide to play at an online casino that employs the reverse withdrawal facility, stay strong willed and never ever use it.
For more information on how to play responsibly and to ensure you don't fall into any pitfalls that have the potential to turn your gambling from an entertaining experience to one of misfortune, please check out our other responsible gambling articles.