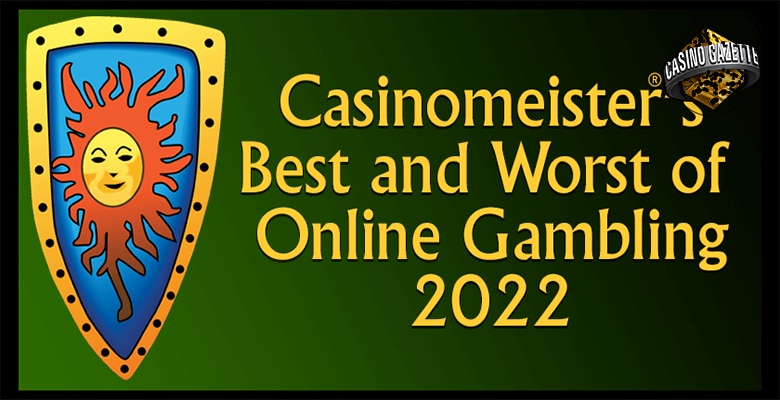 Casinomeister has today unveiled their Meister Awards 2022, just in time before the industry and pretty much everyone descends on London next week. No doubt this news will bring the winners tears of joy, whilst the recipients of the worst gongs, will be crying tears of despair.
Regarded as the only awards that matter, kudos goes to the likes of Lottomart who pick up the Best UK Casino 2022 award and 3Dice who are the recipient of the Best Global Casino 2022.
A special mention also goes to the Legends group of casinos, who for the second-year running have had bestowed on them the Best Casino Group 2022.
Then there is the small matter of the 'other' awards, such as Faceplant of the Year, no doubt you will be 'Entertained' when you discover who and as to why they got dished out.
Other awards include 'Worst Casino', 'Worst Casino Group', 'Bag of Dicks' and a new award this year the Pyrrhic Victory Award.
For the full debrief on what has been an interesting year for the iGaming industry head on over to https://www.casinomeister.com/casino-awards/year-2022/
About Casinomeister: Casinomeister.com is an advocate of fair play, covering all aspects of the online gaming industry that affects players, webmasters, and operators. It is one of the oldest online casino information sites reporting on casino related issues since 1998. Casinomeister.com is a certified arbitrator, and has one of the largest gaming communities online.
For further information, please contact:
Bryan Bailey
Director
https://casinomeister.com
[email protected]
+49 6021 4488086