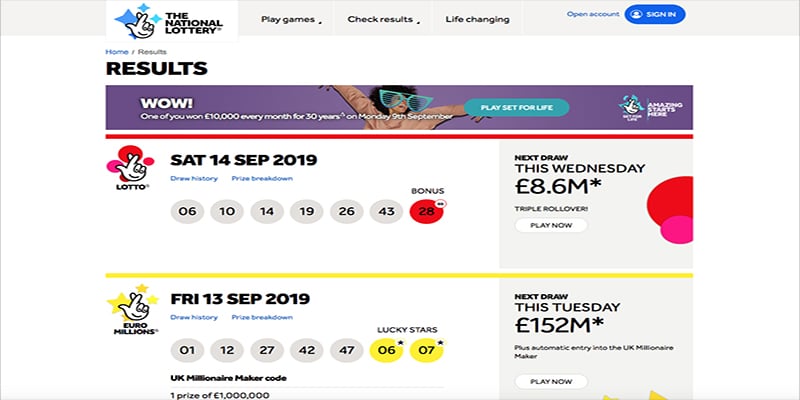 Last night's National Lottery 'Double Rollover' draw failed to find a winning ticket to match all six balls drawn and is set for a 'Triple Rollover' on Wednesday night, where the jackpot prize fund has grown to an estimated £8.6m
The balls that were drawn on Saturday were 06, 10, 14, 19, 26 and 43, with bonus ball drawn being the number 28. However, 10 lucky ticket holders matched 5 winning numbers plus the bonus ball, becoming instant millionaires, after sharing equally the prize pool of £10m between them.
This week there is likely to be huge interest in both the National Lottery draw on Wednesday, in addition to the EuroMillions draw which is held the night before on the Tuesday.
The EuroMillions Jackpot has not been won in fifteen previous draws, which means its current jackpot prize is a staggering £152m.