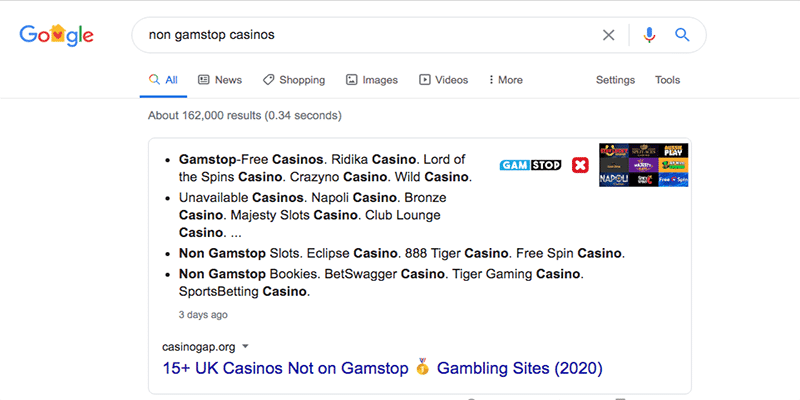 Yesterday we reported on an inquiry into problem gambling being setup by the UK Parliament's Commons Select Committee, with its primary function to address and explore ways of tightening up current regulation, which governs the operation of the gambling industry, both online and offline, within the UK.
Over the past 12 months and more, the UK Gambling Commission has been one of the most active of the high profile regulators when it comes to policing their territory, where in turn they have been seen to dish out massive penalty packages to several of their licensees who have been found to transgress their regulations. Regulations that all licensed operators have to adhere to as part of their commitment to holding a coveted licence to operate within the UK.
Indeed we here on Casino Gazette have covered many instances where operators have been found to be wanting by the UKGC when it comes to failings in operators' anti money laundering and social responsibility procedures. Penalty packages in the way of financial hits have ranged from several thousand, to last month's record £11.6m fine that the Betway group were hit with.
These actions taken by the UKGC are certainly warranted as and when transgressions of their regulations are found, though unfortunately there is an area that they must do better, in ensuring they protect those individuals that they purport to do so.
Non GamStop Casino Lists – Targeting Problem Gamblers
Over the past year, the mainstream media has been ensuring that the gambling industry, in particular the online gambling industry or iGaming, has been kept in the public  conscience as it were. It seems that not a week goes past, where media titles such as the Daily Mail, or The Guardian newspaper headed up by journalist Rob Davies, continually it seems, takes swipes at the  industry et al.
Certainly when it comes to the  social responsibility of operators, failures on their behalf should be reported on, but to us here at Casino Gazette, the main stream media  could be doing so much more to improve how the industry is policed in the UK and therefore they are  dropping the ball, because it does not seem to suit their agenda.
Responsible gambling tools have become a big factor and pre-requisite of being able to obtain an operators licence from the UKGC, in part all operators are now required to sign up to the GamStop self exclusion service.
However, we have reported on the fact that there were  and still are a growing number of affiliate sites, targeting GamStop related keywords on the search engine google, with the sole aim to attract players who have self excluded from gambling sites using GamStop and thus furnish them with lists of 'Non GamStop Casinos', run by operators offshore. With the casinos populating these lists not being licensed to take UK players and furthermore not enlisted with GamStop.
Indeed our report on Non GamStop Casinos has gained enough attention to warrant new sites being setup solely to target vulnerable gamblers, to even link to our article on this practice. By linking out they are in turn referencing a historical source on this subject and thus boosting their own search engine rankings on these terms in the process.
So what are the UKGC doing about these sites? Sites which have been deliberately setup to target UK problem gamblers, furnishing them with lists of offshore sites, many 'licensed' and we use them term loosely, in the wild west of iGaming that is known as Curacao?
Instead of pondering whether to introduce betting limits on individual online casino games, a very real prospect that is currently being considered, the UKGC should be more concerned about fly by night operators, taking the virtual 'Brahms' out of their authority bestowed on them by the UK government.
We here at Casino Gazette have tried over the months to get the main stream media to take an interest in this very real problem and issue of sites on the internet, which have been setup to attract people who want to circumnavigate the GamStop self exclusion that they previously signed up to. Thus preying on problem gamblers' moments of weakness, hoping that the many 'clip joints' that they promote are then signed up with by said problem gambler.
Yet, from the main stream media, we hear pretty much nothing concerning this area. Instead we hear how the Gambling Commission should introduce limits left right and centre, thereby curtailing the choice of adults over the age of 18, the vast majority of which display and have self control.
The very real issue threatening the public in the UK from the gambling industry, does not come from those operators who are licensed here, but from the many hundreds, if not thousands of unlicensed operators that continue to target UK players. With players who have used GamStop to get back control being the number 1 target, as they are seen as the most profitable.
Since we wrote our article eight months ago concerning the appearance of Non GamStop Casinos websites, their number has increased considerably. With exact match domains being setup and scores of pages providing in-depth information on GamStop being created. With the purpose of being able to rank for those terms that people who want to get around the self exclusion they have signed up to, are searching for, in their moment of weakness. The end result being, to furnish the problem gambler, with lists of unregulated online casinos, who do not adhere to, or comply with GamStop.
See the problem?
Yet the Gambling Commission as far as we can see standing from the sides as an interested observer, are doing next to nothing to police this very worrying trend. Instead they are in all intents and purposes scaring the smaller reputable licensed operators to take the decision to leave the UK market place, due to the worry of being the recipient of a hefty penalty package. Case in point, the very solid InterCasino for one.
Take Back Control
If you have come across this article by chance looking for a way to get around your own GamStop self exclusion from UK licensed operators, please take a moment to pause and think as to why you used the service in the first place.
As well as GamStop there are other methods of help open to you, including the superb BetBlocker application which you can download and install on all of your internet enabled devices. Furthermore, all of the main UK banks now provide you with the ability to 'freeze' all gambling transactions online. Use these facilities, as  they will help enable you to start taking back control of your life.
For further information and help, please check out Casino Gazette's Responsible Gambling resource.