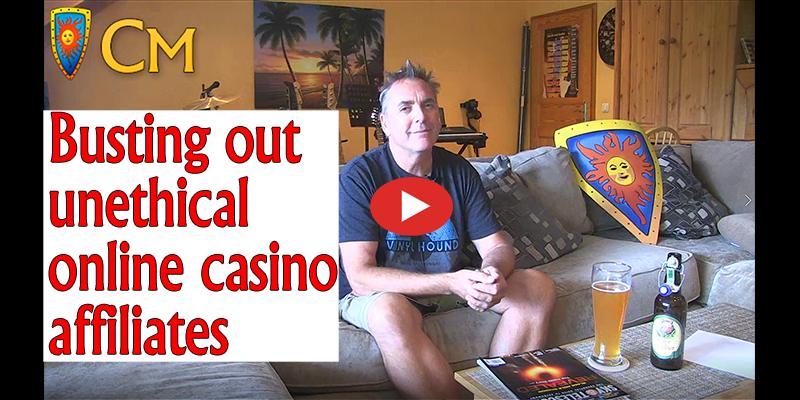 Published on the 16th August, this Casinomeister Webcast focuses on those unethical casino affiliates that prey on problem gamblers, specifically targeting keywords in the search engines related to the GamStop service, that enables players to self exclude from all UKGC licensed online casinos.
These unethical casino affiliates are deliberately trying to attract players that have signed up to GamStop, by creating pages with lists of casinos that are not part of GamStop, labelling said pages as Non GamStop Casinos or similar. With the intent to attract traffic from players looking for a work around GamStop.
In doing so, these affiliates are preying on the vulnerable nature of problem gamblers, who in most cases do not have the willpower alone to refrain from gambling online. Hence their use of GamStop in the first instance.
For further information and once you have watched the webcast below, please visit this thread on the Casinomeister forum, where several immoral and unethical casino affiliates have been exposed.
Casino Podcast
In other news, Casinomeister have relaunched their Casino Podcast. As mentioned in the video below, we here at Casino Gazette have been busying ourselves getting up all the historical casino podcasts from yesteryear uploaded to the site for your enjoyment. You can check out these at our Casino Podcast resource.
Until next time……
Casinomeister Webcast 16th August 2019