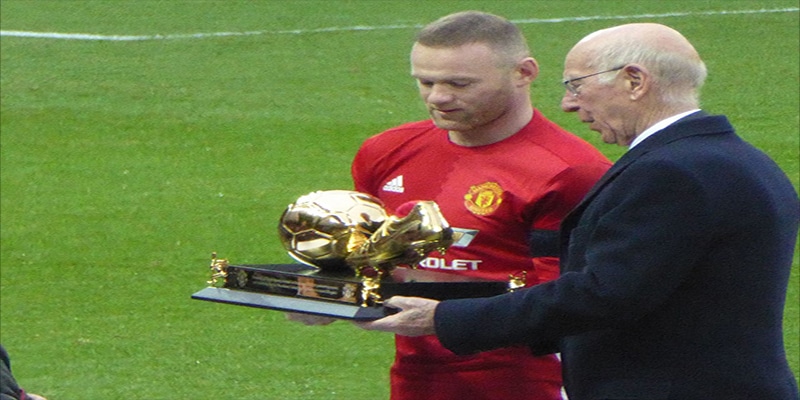 The much publicised transfer acquisition of the services of the former Manchester United, Everton and England striker, Wayne Rooney, has come in for much criticism after it was announced at the beginning of last week.
When it transpired, that Derby's principle sponsor, the online casino 32Red, have backed Derby in completing the surprising capture of Rooney, with the 'Rams' securing their biggest sponsorship in their history in the process. A sponsorship deal which in turn has helped fund the audacious signing of England's record goal scorer.
Rooney who will join Derby in January 2020 when his current contract at Major League Soccer side D.C United expires, will be provided with the shirt number 32, in recognition to 32Red's financial backing towards his capture.
It is no doubt somewhat of a major sponsorship coup for the Gibraltar based online casino, which was setup back in 2002 and sold to the Kindred Group who own Unibet,  in the summer of 2017, for £196m.
However, both Derby and 32Red have come in for much criticism, with some accusing the online casino of exploiting a 'loophole' in regulations protecting children from being targeted by gambling firms.
In response to such accusations, a spokesperson for 32Red said that their agreement with Derby, complies with Football Association regulations. Though Professor Jim Orford a psychologist from Birmingham University who studies gambling, when speaking to the BBC, commented: "It's obvious what it is there for, isn't it?"
"It won't say 32Red, it will just be 32, but it clearly is meant to be a link to 32Red and people will start to associate the number 32 with gambling and gambling on 32Red. It is a loophole in the law."
"A lot of children won't understand it to start with but advertising is like that. A lot of people will understand it, while for others it will just be in the back of their minds and be subliminal. They are trying to just slip it in and get around that very sensible aspect of the regulations."
All said and done though, 32Red being a licensed UK Gambling Commission online casino, they do take their responsible gambling commitments seriously.
This is actually a superb piece of marketing for brand awareness from 32Red and the criticism being levelled at them and Derby is  somewhat over the top. Even though it flies in the face of actions taken by other gambling firms, with regards football and advertising. Such as Paddy Power's Save our Shirt campaign.