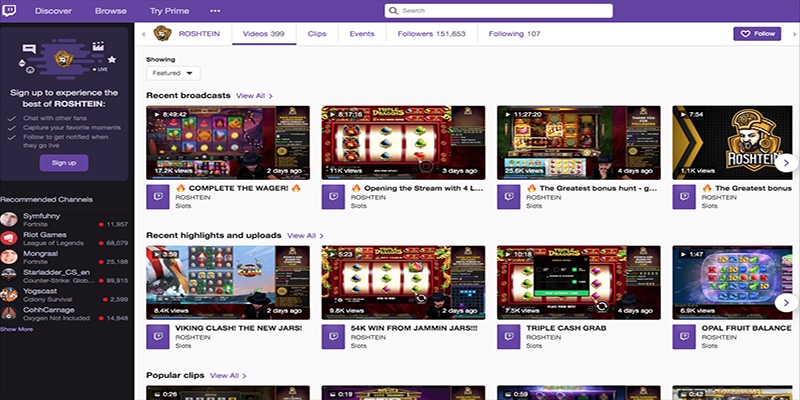 The live streaming of playing online slot games over the past few years has grown considerably, with many individuals making a living from ad revenue from the likes of YouTube, whilst showcasing their game play to a growing number of subscribers.
Well one of the first slot streamers and arguably one of the most popular, certainly in terms of subscriber numbers on his YouTube channel, is the streamer known as Roshtein.
Rumours have abounded since Roshtein started his channel on YouTube, that instead of playing with real money, the vast majority of his streams and slot video game play uploaded to his channel, are in fact made in demo play.
Well, according to the site LegendofGambling, Roshtein has inadvertently 'outed' himself as a fake, with the blogger alleging: "Video evidence was shown to me that Roshtein may be playing with play money and has been deceiving his fans as a high roller streamer."
This has been discussed in great depth over on the Casinomeister forum, which you can view here if interested. This is not the first time the authenticity of Roshtein's game play and slot videos and streams have been called into question.
Back in 2017, the streaming community Casino Grounds featured threads calling into question Roshtein and the use of demo play.