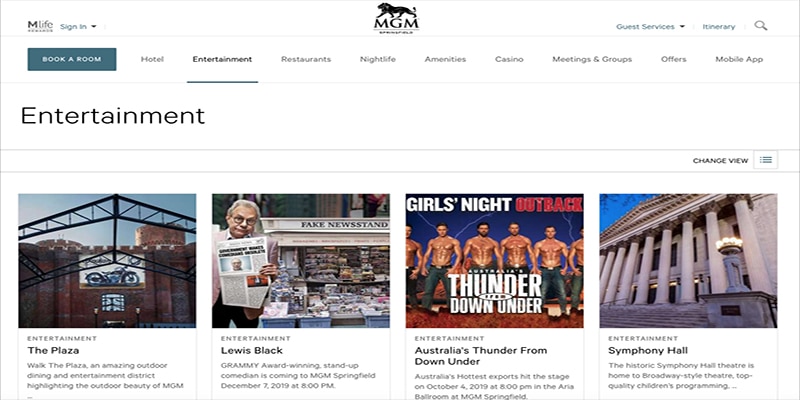 Massachusetts first Las Vegas style casino celebrates its first birthday later today ( Saturday ) with the MGM Springfield hoping to put on a show for guests and visitors alike. However, the first year of trading has hardly gone with a bang, with the casino and hotel complex located in Springfield already having to let a number of staff go.
The MGM Springfield has also had to face competition from the Encore Boston Harbour casino complex, which makes the hopes of them improving their fortunes even harder to see.
Michel Mathis the casino's president when speaking recently to the Associated Press about the MGM Springfield, commented: "We're just ramping up. There's a lot of upside.  The dominoes are falling, but not as quick as we've liked."
"Going forward, MGM plans to double down on high quality, non-gambling entertainment, like Aerosmith's slate of four concerts this week. The casino is also overhauling its slot machine offerings, introducing new amenities for high rollers and continuing to press for legalized sports gambling in Massachusetts."
However, the first year birthday bash, which includes Aerosmith and a five tier cake are set to be unveiled on Saturday regardless of the bumps in the road the MGM Springfield has endured to get here.