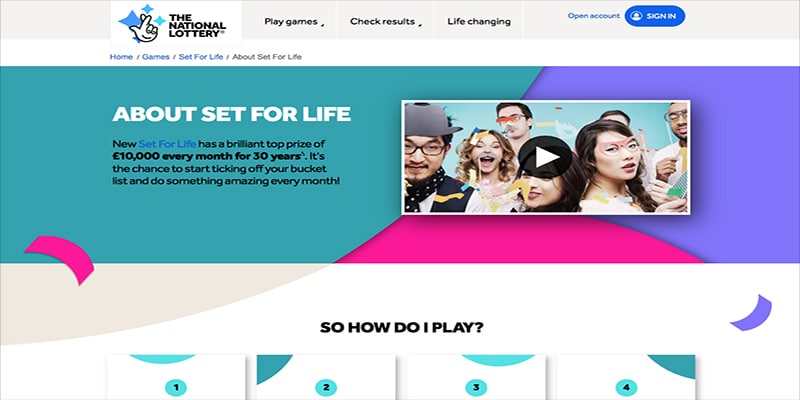 A 42 year old mum of two from Halifax in West Yorkshire, England, is celebrating a life changing win after playing the National Lottery Set for Life game, which saw her land 5 balls plus the 'Set for Life' ball. With the win ensuring she will receive £10,000 every month, for the next thirty years.
Vicki Mitchell hit the life changing win after using the £1.50 left in her online lottery account to purchase a line for the National Lottery game earlier this month. Choosing the 'Lucky Dip' method to pick her numbers, Vicki's luck came in when the numbers 3, 20, 26, 27, 32 and the Life Ball 5 all got picked in the draw.
Speaking to the press after deciding to waive her anonymity, Vicki said: "In a million years you never think you will win big, but this is life changing. I pick up lucky dips every now and then for whatever game I fancy."
The mum of two who works for an accountancy firm is now making big plans for the future as a result of her good fortune. With plans to move from the terrace house a top priority. With Vicki commenting: "My youngest son needs a bit bigger garden to boot his football about so we'll look for somewhere soon."
The National Lottery Set for Life game started in March earlier this year after receiving approval from the Gambling Commission, with the draw taking place every Monday and Thursday. The launch coincided with the 25th 'birthday' of the UK's National Lottery.