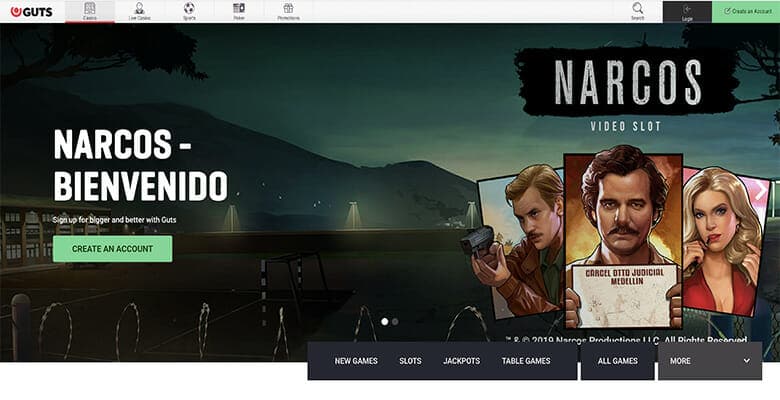 Latest Gambling News
Guts to leave the UK
Online casino Guts is to exit the UK market along with other sister brands acquired from GiG by Betsson earlier this year
Today marks a sad day as the online casino Guts, sister brand to the Casino Gazette recommended Rizk casino, have informed their UK customers that they will be departing the UK come 9th December.
Guts which since its inception has had a number of industry recognised awards bestowed on it, thanks to its super fast payments, great range of games and high quality customer support, becomes the latest high profile casino to exit stage left the regulated iGaming market.
The news which was broadcasted to UK customers of Guts via email this morning, follows hot on the heels of the Guts online sportsbook closing its doors to UK players just a few weeks ago.

Further information has come to light this afternoon, confirming that all brands acquired by Betsson from GiG back in February apart from Rizk, will no longer operate in the UK come the end of 2020.
2020 has seen a number of high profile and well respected online casinos leave the UK, no doubt with these operations concerned about over regulation and punitive fines being handed out to UK licensed operators, for transgressions of the licensing requirements.
Certainly the continuing activities of online slot streamers to this end are further causing issues for regulated operators in the UK. This is a particular live topic that we covered just the other day on Casino Gazette.
Adios Guts, you will be missed!