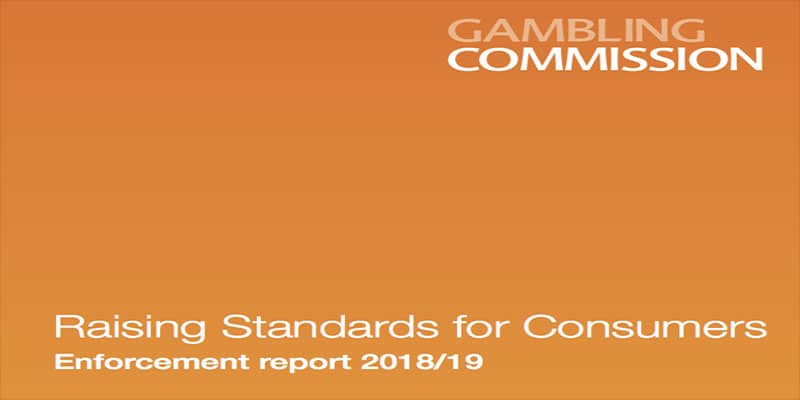 The UK's Gambling Commission have released their 'Enforcement Report' for 2018 – 2019 which is a must read for anyone working within the iGaming Industry and operating in the United Kingdom.
The first thing that stands out like a sore thumb is the fact that over the past 12 months the Gambling Commission have raised some £19.6m by the way of financial penalties that they have bestowed on UKGC licensed operators. The vast majority of which have been incurred by operators for not having stringent anti money laundering practices and policies in place. In addition fines and penalties have been meted out to operators over the course of a year for social responsibility and advertising and marketing failures.
The enforcement report which is some 30 pages long which you can download here is introduced by Gambling Commission Chief Executive Neil McArthur, whereby he states: "We want as many people as possible within the gambling industry to read this report. More than anything, the report is intended to be a support tool which the industry can use and digest the lessons to be learned for the future"
The report covers Gambling Commission's Anti Money Laundering regulations and actions in this regard over several pages. Providing operators with case studies and a helpful 'good practice' health check.
Furthermore the report goes on to state that the Gambling Commission carried out in excess of 160 regulatory and criminal investigations over the past year. Not withstanding the fact that they also acted upon 2000 intelligence reports.
Safer Gambling and Marketing and Advertising are other aspects which the report focuses and like with the Anti Money Laundering section, the report provides a 'Healthcheck' for these areas for operators to digest.
This enforcement report is the second such report the Gambling Commission has produced. What will be interesting is whether next years report shows an increase from £19.6m in way of financial penalties levied against operators.