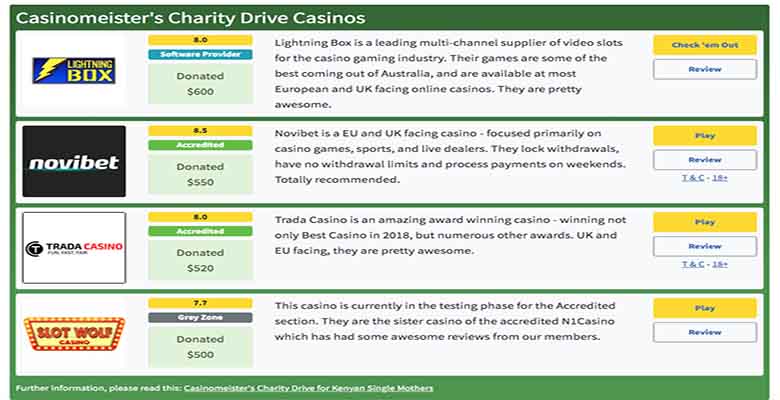 Latest Gambling News
Casinomeister Charity Drive
Charity initiative to support Kenyan single mothers during the Covid-19 Pandemic
The leading online casino player advocate site Casinomeister has for the last weeks of the month of May been supporting a charity initiative to support Kenyan single mothers, who have been affected by the continuing Covid-19 pandemic.
Setup by Larissa Bailey the daughter of Casinomeister owner Bryan and two friends Ruweyda Abdi and Hannah Restell, the three university students are hoping to raise $5,000. The monies raised  will be donated to a female-run Non-Governmental Organisation (NGO) which is dedicated to improving the lives of young women in the Mathare slums of Nairobi.
The charity initiative is not the first time Casinomeister has raised money for charity. After the 2004 Boxing Day Tsunami that hit Thailand, the site alongside Got2Bet.com  raised   $111,000 for Unicef to help with relief efforts by auctioning ad space off on the site.
So far at the time of writing four online casinos have contributed $500 or more towards the latest charity drive by Casinomeister, with their names up in lights on the home page of the site as reward for their generousity.
You can find further information on the Charity Initiative here.