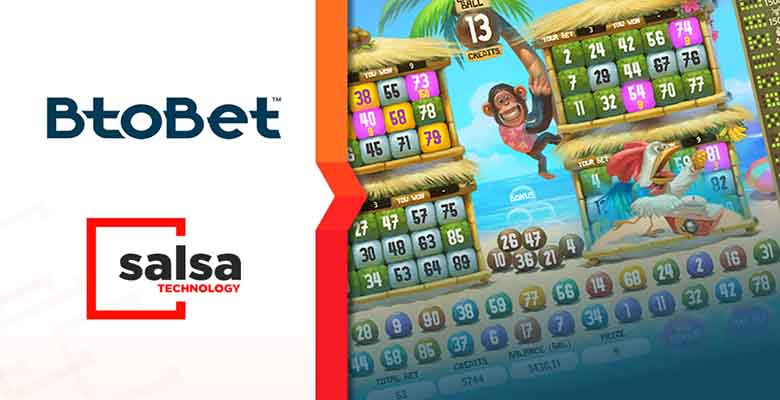 Latest Gambling News
Salsa Video Bingo to be added to BtoBet Platform
BtoBet close agreement with Salsa Technology to expand casino content with Video Bingo portfolio
Salsa Technology has been buoyed by the news of a fresh content partnership with sportsbook and iGaming platform provider, BtoBet.
Salsa Technology's market-leading Video Bingos will be integrated onto BtoBet's Neuron 3 platform enhancing its casino offering during the COVID-19 crisis. BtoBet's ongoing mission is enabling operators to retain current players and shift engagement from sports betting to other alternative immersive verticals.
The new deal will enable BtoBet customers to gain access to numerous Salsa Technology titles, including Halloween Groove Bingo, Pachinko 3D and the Latin American classic Jogo dos Bichos Praia.
BtoBet's CMO Sabrina Soldà commented: "Salsa Technology has proved to be innovative with its Video Bingo portfolio, with its content proving to be popular amongst a wide range of players," Soldà continued: "During these times characterised by a shortfall in the sportsbook vertical, BtoBet further seeks to add appealing content to all verticals amongst which its online casino portfolio, ensuring a wide range of content diversity to its partners."
Salsa Technology's Global Business Development Manager Victor Arias said: "BtoBet works tirelessly to deliver diverse content and its mission has never been so important as the sporting calendar currently looks unrecognisable. We're proud they have chosen to add our Video Bingos to enhance the iGaming experience."