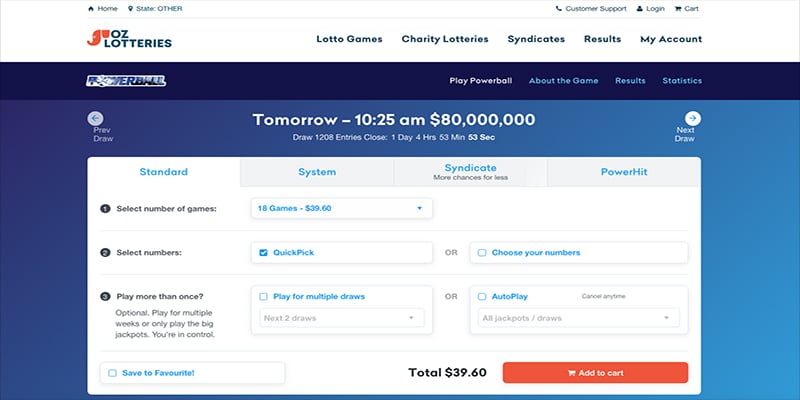 Thursday night sees the weekly draw for the Australian Powerball Lottery where a staggering $80m AUD is up for grabs, with news outlets reporting that hundreds of thousands of Australians are purchasing tickets in advance of tomorrow's draw.
More than 750,000 tickets are expected to be sold prior to the draw commencing as lottery fever grabs the country. With odds of 1 in 134,490,400 chance of hitting the jackpot though, there is ever chance that the jackpot prize could roll over again.
Lottery organisers are suggesting that players also purchase a Powerpik ticket  which gives you the winning Powerball number and the chance to win five of the other nine divisions for an extra $24. By purchasing a Powerpik ticket the chances of hitting the jackpot reduce to a still high 1 in 6,724,520 chance.
The Powerball draw takes place on Thursdays at 8:30pm AEST/9:30pm AEDT.