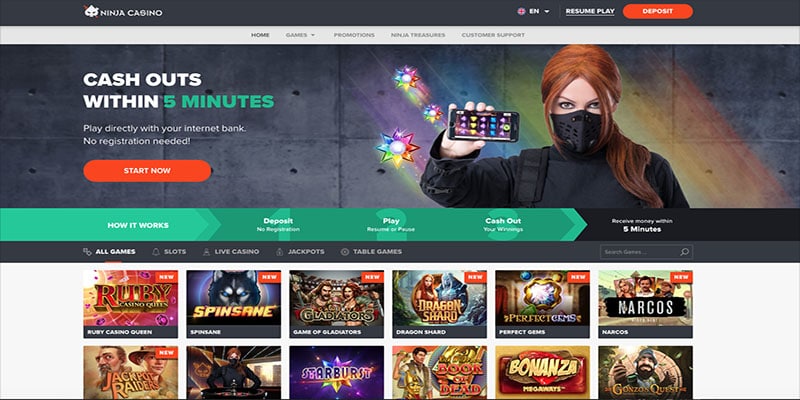 Global Gaming have once again failed in getting the suspension of the Swedish license for their online casino, Ninja Casino, revoked after their first attempt failed. Ninja Casino had their license unceremoniously suspended by the Swedish regulator Spelinspektionen on the 17th June.
The reasoning behind the license suspension was according to Spelinspektionen due to: "serious deficiencies in the company's operations" with the Swedish regulator also referencing a lack of measures in place to combat money laundering.
The appeal, Global Gaming's second attempt after the initial appeal was thrown out by the Administrative Court of Linköping, was ruled on by Administrative Court of Appeal, who backed the first court's ruling.
The Administrative Court of Appeal Judge Håkan Löfgren commented: "The decision means that the company cannot offer games as long as the process in the administrative court is ongoing."
The CEO for Global Gaming, Tobias Fagerlund,  after the ruling from the Court of Appeal said: "We and our shareholders suffer a great deal of damage for every day operations are suspended. It is still our conviction that we will prevail at the end of the process. We are currently considering options for an appeal for injunctive relief in the Supreme Administrative Court.