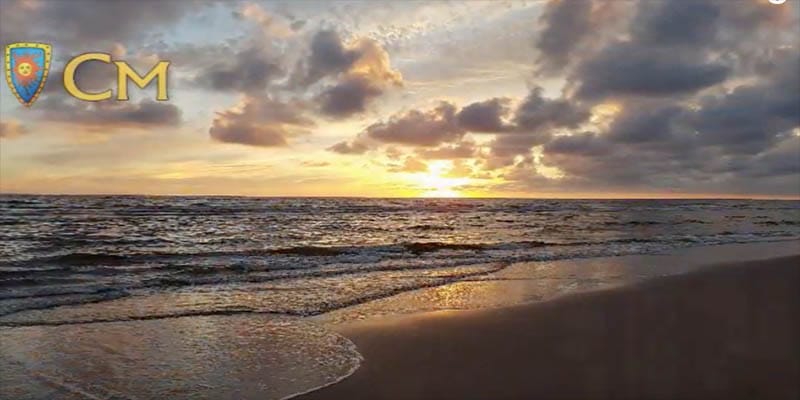 Published on 3rd August 2017, this Casinomeister Webcast is a chillin video, it's summer 2017 and Cainomeister has a lot to discuss, whilst chillin' with the mandatory German Beer to hand.
From the video description taken from the Casinomeister YouTube Channel:  So what's new in Casinomeisterland – well for one thing , I've been in and out of the office – yeah it's summer time, and it's hard to get things done during the summer – really, it's the worst. Too many Bierfests, beaches to go to, places to hang out – like Amsterdam, and so on.
Who wants to work indoors when you could be hanging out outside. So there you have it. But yeah, I was in Amsterdam at the Amsterdam Affiliate conference a few weeks ago, and it was pretty good – except it was being held in the middle of vacation time in Europe. So I bitched and moaned about that for a while.
One thing I took away from that event – there are loads of new affiliates – many of whom are not aware on how many rogue affiliate programs there are – and roguish ones as well. Gala Partners, Ladbrokes, Affiliate Hub, ActiveWin – are ones to avoid like the plague. All of these have predatory terms in their terms and conditions for advertisers – which in turn can lead to predatory terms for the players.
And then there is Affpower – who was not present as far as I could tell. They were caught ripping off Netent with pirated games last year. I am surprised that anyone touches them with a barge pole. That's' pretty much a player fleecing and affiliate shaving operation as far as I can tell. But on the other hand, there are some really awesome operators out there who really care about the player experience.
We have some really great give-aways coming up that will blow your mind. Moving on, we have a number of new rogues in the rogue pit. One of them WhiteFox Casino or WhiteFox bet It's licensed in Costa Rica (no such license), and has bogus games hosted on their site. One of these is "Book of Egypt" which is nearly identical to Novomatic's "Book of Ra" – here I will show you a comparison. You see? It's a clear rip-off of the Novomatic game.
In fact, I was Google searching this game – "book of Egypt" – and there were a number of affiliate sites that listed this game as a game from Novomatic. It's not, Novomatic confirmed this with me, they have never launched a game called "Book of Egypt". So any casino using this game should be listed in Casinomeister's rogue pit – I guess I should tell the guy, but I've heard he's rather busy. Just avoid any casino that lists that game.
Which brings me to another point. Whatever happened to CYA – cover your ass. This is one thing you learn in the military that you never forget – cover your ass – look out for number one. It's like on a daily basis that we have newbies posting in the forum that they can't tell if a casino is rogue or not. And it is pretty damn clear – just google "spot the rogue" and there you go. I have a section at Casinomeister dedicated to this, and an awesome video as well.
And just to be sure, stick with the casinos listed in our accredited casino section. We had a survey done last month asking players what is the most important factor when choosing a casino to play at. #1 was being referred to it by a trustworthy source. Let people like me or some of our recommended portals do the legwork for you. Some of us have been in the casino business for years and know what we are doing when recommending certain casinos. #2 the casino's software – Is it recognizable – do they have familiar games or your favorite games? What kind of selection do they have? And #3 – the speed of payouts. So that should be an eye-opener for those casinos that slow pay the players. They probably won't be coming back.
Now I thought that the bonus offers we be towards the top. Nope – players don't care as much for bonuses as they care about being recommended by a trustworthy site. Wake up casino operators, gone are the days of the spammy generic websites that bring you traffic. They may bring you players, but not dedicated ones who will become patrons of your site.
At the end of the day, we want to please the player, and I want to provide those players with the information they need to play safely – that's what it's all about. And you thought it was all about the hokey pokey.
Nope, but it's about…time for another Bierfest. This is how it works, identify this image – be the first one to guess it right and you will receive 10 liters of amazing Bavarian beer or $50 dollars or it's equivalent in cash or Amazon gift certificate. Be the first one to post the correct answer in our forum, describing what it is, what its relationship to Casinomeister is – and you're a winner. One entry per person please.