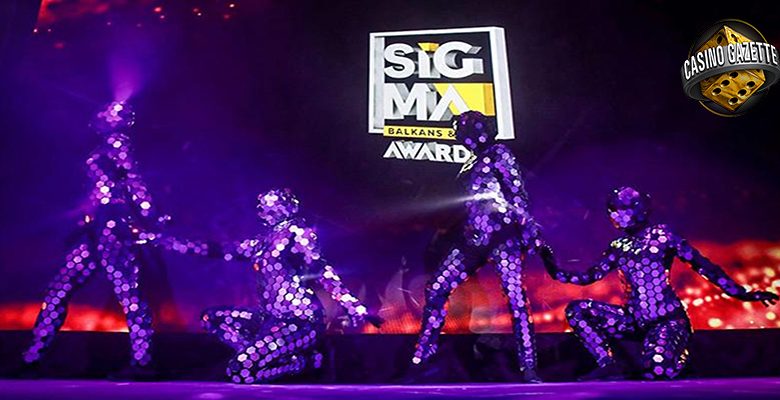 From surprise wins to spirited bidding, SiGMA's first Balkans event got off to a great start last night after raising €19,000 for charity. The gala awards evening, which was hosted by poker champion Kelly Kellner and Marie Reyjal, saw luminaries from the gaming, emerging tech, and affiliation industries crowned in a celebration of their contributions to the sector.
Generously sponsored by BetConstruct, the event also hosted a charitable auction. Led by an enthusiastic Rick Goddard, the auction saw several artworks and NFTs go under the hammer, including pieces from Malta-based artist Derek Mason – an oil painter whose works currently hang in the Burj Khalifa as well as in the metaverse, and NFT creative Gnomeevil.
Both artists have regularly donated their artworks to the company's charitable arm – the SiGMA Foundation, becoming fan favourites at SiGMA's global award evenings.
A number of projects are currently in the pipeline, including a solar power system intended to benefit remote locations in the Philippines, the construction of a primary school in Ethiopia, and a Malta-based project that hopes to address loneliness.
The most popular piece of the evening, Heraldic, a painting by Derek Mason symbolising Belgrade's rising status as a gaming hub, went for €10,000 following a round of enthusiastic bidding.
Innovation, another oil on canvas from Mason also saw favour with the crowd, going for €5000, while his take on the iconic mask from the V for Vendetta film netted a cool €2000.
Last but not least, a mythology-inspired work showing the Titan Atlas holding up the world of crypto brought in €1,500 for the SiGMA Foundation charity. Also on the block was Gnomevil's NFT, which was snapped up quickly by a guest eager to acquire one of the 5 pieces from this collection.