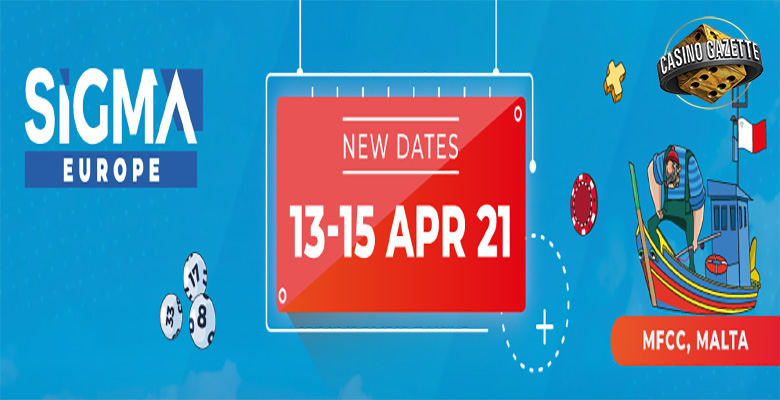 Latest Gambling News
New Dates for Sigma Europe 2021
SiGMA show moves to April following early roll out of vaccine, providing a positive boost to an events industry that has been hard hit by the health crisis
Malta based iGaming events company SiGMA have in the past few days announced a decision to postpone its 2021 event, SiGMA Europe.
The expo, which was scheduled to take place in Malta from the 16th to 18th February, will now open its doors mid April, running from the 13th to 15th.
The change of dates follows approval from the Medicines and Healthcare products Regulatory Agency for the UK to begin administering the world's first clinically approved vaccine in early December.
UK delegates make up one of the largest groups to attend SiGMA Group's Europe-held event.
Found of the SiGMA Group, Eman Pulis commenting on the news of the new days for their biggest show of the year, said: "The early release of the Pfizer BioNTech vaccine makes us hopeful that a sense of normality will now resume within the next four months."
"Our recent Virtual expo was a huge success, but we hope to now continue building these relationships in person as we launch into what looks set to be a very exciting year."
Malta's Minister for the Economy, Silvio Schembri , recently expressed his confidence that the Maltese economy will not only keep afloat but will experience growth next year.
Speaking to TVM's Xtra he said: "We need to look ahead – this pandemic will pass. We need to look forward and I am convinced that we will not just be keeping afloat. Next year we will be seeing economic growth and economic activity again."