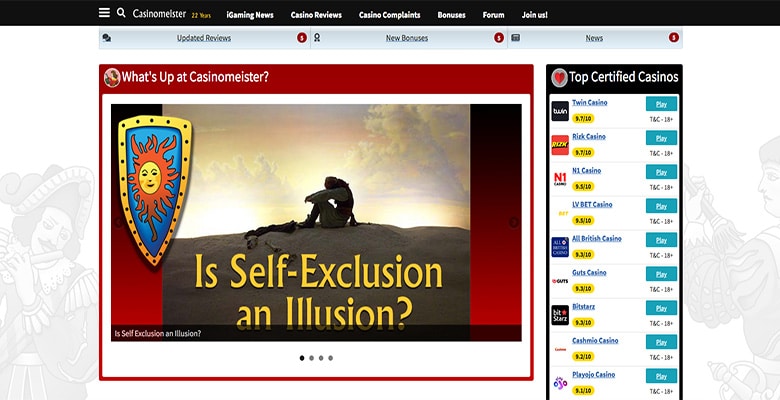 Latest Gambling News
New Look over at Casinomeister
Leading casino player advocate site Casinomeister showcases new site design
The team over at our sister site Casinomeister have been busy at work on a new layout and design of the main site during the past few weeks, which has culminated in unveiling to the world this morning the result of their hard work.
Bryan Bailey owner of Casinomeister, posting on the forum announcing the introduction of the new design, said: "The guys have been working hard on this for some time. What an awesome job! I'm happy, and I'm sure you will be too."
This design will be rolled out to other sections of Casinomeister as the days/weeks go by. It is much faster and responsive, and the information is more accessible in my opinion."
Casinomeister has been online for 22 years having been founded back in 1998. During this time it has built up a reputation as a leading casino player advocate and operates one of the most popular and active casino player communities on the internet.
To visit Casinomeister please click here.