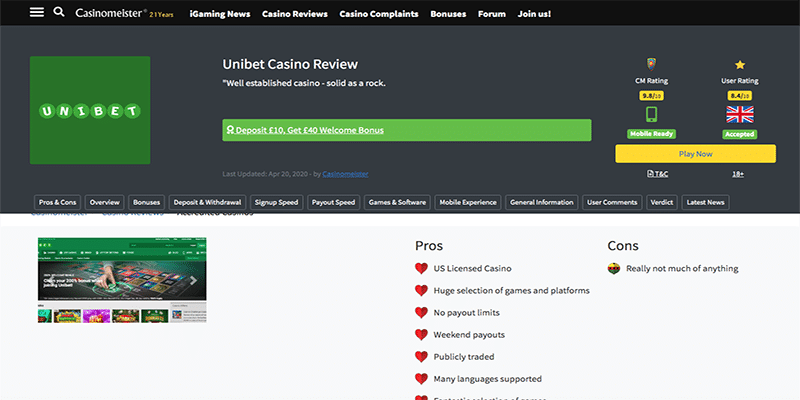 The leading player advocate online casino site Casinomeister have revealed a new look and layout to the casino reviews which they feature on the site. With the boffins and tech team working incredibly hard over many long hours during the past few weeks, the vastly improved reviews section of Casinomeister was announced by Bryan Bailey on the forum yesterday afternoon.
Upon revealing the new look casino review pages, Bailey commented: "Hi all – we have been working incredibly hard (well the tech guys at least 

) on the Casinomeister Reviews – Accredited, Grey Zone, and Rogue."
Asking the forum membership for feedback and criticism, Bailey added: "It would be great if you can give us some constructive criticism. For example, how do these load on your phones or hand held devices? Is there info you would like to see more of – info you don't necessarily need."
For further information and to check out the review section on Casinomeister yourself, you can visit the announcement thread in the Casinomeister forum here.