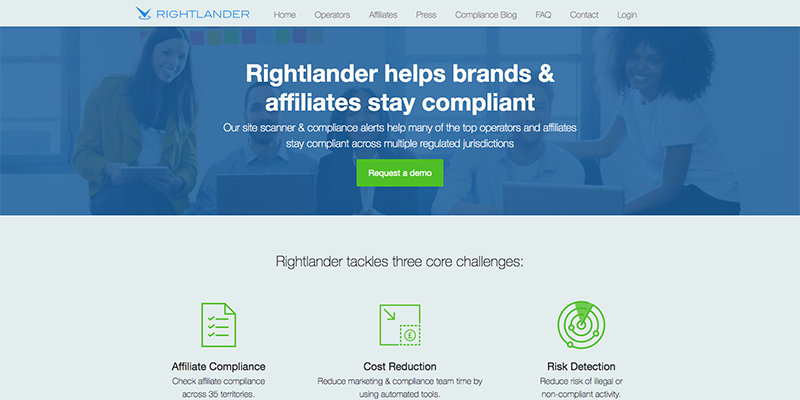 The iGaming operators behind the sites MoPlay and Lottoland have chosen gambling compliance specialists Rightlander to strengthen their commitments to responsible gambling and also to enable them to ensure their affiliates remain compliant.
By signing up with Rightlander, both MoPlay and Lottoland will have afforded to them the availability of the multiple tools employed by Rightlander, so as to ensure that the advertising of their brands remain compliant with the regulations of the territories that they operate in.
Speaking about the agreement that has been reached, the founder and creative driving force behind Rightlander, Ian Sims, commented: "We are thrilled to have signed on Lottoland and MoPlay and look forward to assisting them in their efforts to improve affiliate compliance."

"The Gambling Commission has made it very clear that the onus is on operators to ensure affiliates are acting responsibly, and Rightlander takes on much of the leg work required to do this."
While the Senior Affiliate Manager for Lottoland, Stephanie Cook, stated: "Our partnership with Rightlander will allow us to properly monitor our affiliate partners and ensure compliance."
"We  strongly believe that when it comes to affiliate compliance, the buck stops with the operator and we look forward to working with Rightlander."
For further information concerning Rightlander and a better understanding as to how they help iGaming operators remain compliant, you can check out a presentation given by Ian Sims earlier in November, by visiting this link here.