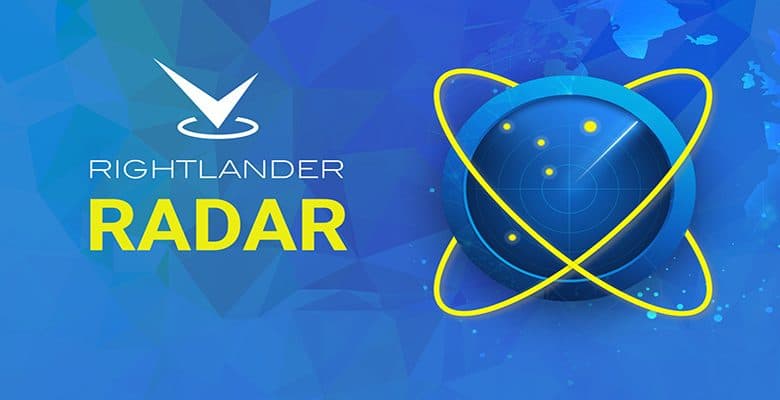 Latest Gambling News
iGaming Regulation Breaches are now on the Radar!
Thanks to Rightlander's latest product Rightlander Radar
iGaming compliance specialists Rightlander have launched their latest product, with the announcement of Rightlander Radar which aims to find non compliant content which hides behind paywalls or used in email marketing campaigns.
With the gambling industry under increased regulatory scrutiny in the UK regarding misleading marketing, one of the areas that has caused concern and is among the hardest to police is that of subscription content. Tipsters, matched betting sites and affiliate newsletters often fly under the radar using direct mail, software downloads or password access to distribute content.
In response, Rightlander Radar is now available to all iGaming operators from August 2020 to start identifying and monitoring private channels that carry this content and to investigate serious incidents or issues highlighted by the regulator. This provides an extra layer of compliance analysis to affiliate compliance processes and requires minimal time to manage.
Ian Sims, founder of Rightlander, said: "The ASA recently published a ruling against an affiliate in the iGaming space who is not only still active but we have discovered is sending out affiliate links to UK licensed operators via email."
"Radar is designed for any compliance officer or affiliate marketing professional who has a responsibility to ensure that affiliate and marketing content is pushed to consumers in a compliant fashion and who needs to quickly identify when a brand's licence is being put at risk."
"This level of service requires a specific knowledge of the sector and how affiliates work. We employ experienced gamblers and affiliates who know what to look for and how to recognise 'bad actors' to seek out these marketing channels and conduct the monitoring."
The new service will also encompass the investigation of emergency regulatory issues such as the recent COVID-19 measures and the and the recent activity around affiliates marketing to self-excluded players which has been the subject of regulator notices to operators.
Operators will receive notification of issues that put their brands and licences at risk along with a monthly report providing insight on the content investigated and issues uncovered.  This could prove to be useful at regulatory audits to demonstrate awareness of the issues that this type of content can raise.
More information on Rightlander Radar, please contact Andy Parsons at [email protected]