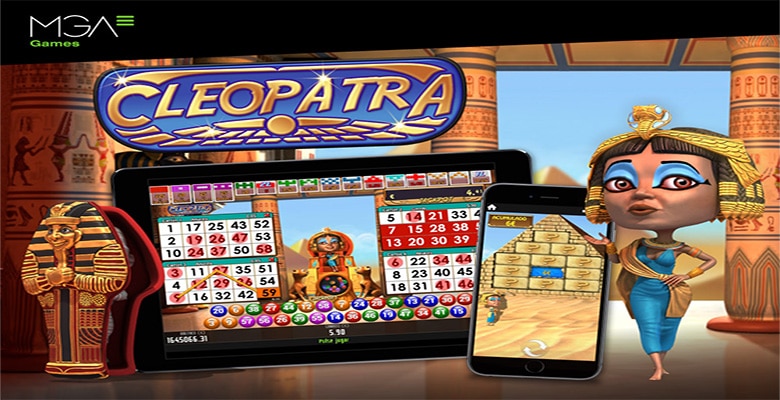 Latest Gambling News
Cleopatra Video Bingo
Spanish Operator MGA Games release their latest game Cleopatra Video Bingo
Cleopatra, one of the most popular figures of Ancient Egypt whose beauty conquered the heart of many powerful men such as Julius Caesar and Mark Anthony, returns to the world of video bingo to seduce players and online casino operators.
MGA Games, specialists in developing fantastic localised video bingo and slot productions for global gaming operators, have just introduced their new video bingo, Cleopatra: a video bingo fully adapted for all mobile devices with innovative Triple Vista design and ergonomic buttons that guarantee an unbeatable gaming experience.
Users will be able to travel alongside the last queen of Egypt through sarcophagi, mummies and pyramids that feature in the video bingo's three mini-games. These mini-games designed by MGA Games are great fun for users and also give them the opportunity to continue collecting more prizes.
Cleopatra features 16 prize patterns, 14 extra balls and one wild ball, and comes with medium volatility. Minimum bets of €0.02 and maximum bets of €30 are accepted with a top prize of €18,750.
Cleopatra is a great addition to MGA Games' video bingo portfolio, which features around 40 titles that are enjoyed by a large number of users thanks to agreements between online casino operators across Europe and Latin America.
It is a very well-rounded production that is available for Spanish operators from 10 August and for international operators from 24 August.