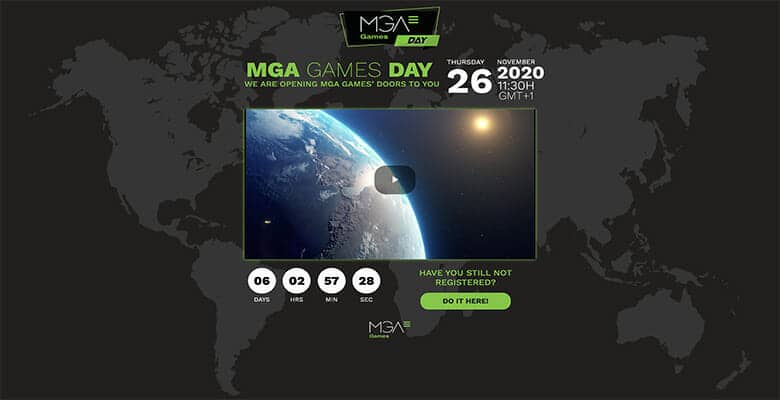 Latest Gambling News
MGA Games Day
Spanish casino studio MGA Games to hold MGA Games Day to showcase their portfolio of casino game content
The Spanish casino software studio MGA Games are all set to hold their virtual MGA Games Day next week next Thursday on 26th November 2020.
MGA Games invites all involved and working in the iGaming industry to join the company in the beginning of its new era with greater internationalisation, more amazing products and unprecedented levels of innovation.
To register for the event you can do so here.
MGA Games are a leading company specialized in the development of large productions, localised and destined for global operators in the gaming sector.
The company is one of the main providers of online casinos in Spain, and has a prominent presence in the international markets of Europe and Latin America.
After coming into existence through MGA's New Technologies Division, and with 20 years of experience in the gaming sector, MGA Games are dedicated to the development and creation of new and high-quality online content.
The company's innovation has earned the award for Best Technology Provider in the eGaming awards of the Jdigital Association.
Part of MGA Games' success is thanks to its wide and varied range of productions. The company offers nearly 100 titles in its portfolio that have been specially conceived and designed to entertain and excite the entire iGaming market.