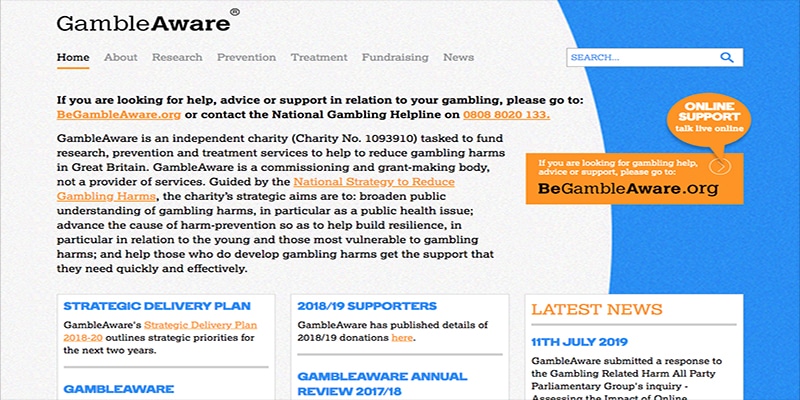 The Gambling Commission have welcomed a report by responsible gambling charity GambleAware which studied the affects of advertising exposure on young people. Socially responsible advertising is an area the UKGC have been seen to be enforcing of late, with several operators being hit with penalties for not doing enough with regards safeguarding in this area.
The research was carried out on behalf of GambleAware by Ipsos MORI and the Institute for Social Marketing at the University of Stirling and formed  part of the UK Gambling Commission research program and is key to the National Strategy to Reduce Gambling Harms.
One are quickly identified was the fact that Sports Betting companies and Lottery Organisations stood out as the highest spenders on advertisements. With adverts ran by Sports Betting companies being more noticeable online and during live televised sporting events, such as Premier League football.
The Chief Executive Officer of GambleAware, Mark Etches, commenting on the publication of the report said: "This is an interim report, and as such it is too early to judge the impact of exposure to gambling advertising and marketing on children, young people and vulnerable adults."
"Nevertheless, the research does make important recommendations, including the need for clearer and more regular messages on gambling adverts of the risks associated with gambling, and the need to strengthen age verification processes on social media platform."
Ian Angus, who is the Gambling Commission's Programme Director, Consumer Protection & Empowerment, said of the report's findings: "We welcome the publication of this interim report which contributes towards the delivery of the recently launched National Strategy to Reduce Gambling Harms."
"This research takes a significant step to address gaps in understanding of this issue and provides a clearer picture of the volume, tone and content of gambling advertising and sponsorship in Great Britain, and the extent to which children, young people and vulnerable adults are exposed to it."
"We await the findings of the second phase report with interest. In the meantime, we are pleased to see that the report identifies clear areas for action that gambling firms can take now and we therefore expect them to redouble their efforts to address public concerns about the volume and nature of gambling advertising and sports sponsorship."
Steven Ginnis, Research Director at pollsters Ipsos Mori who helped carry out the research for GambleAware alongside the Institute for Social Marketing at the University of Stirling, said: "The research identifies the multiple touchpoints through which children, young people and vulnerable adults come in to contact with gambling marketing and advertising. This stretches from the high street to the lounge and isn't just restricted to sports."
"The impact of this exposure will be fully explored in our second report.  Participants in the research also spoke of a wide range of themes and features that they find appealing in gambling advertising; these features are more commonplace than the use of child-friendly images or phrases, for example the use of celebrities or the use of financial offers."