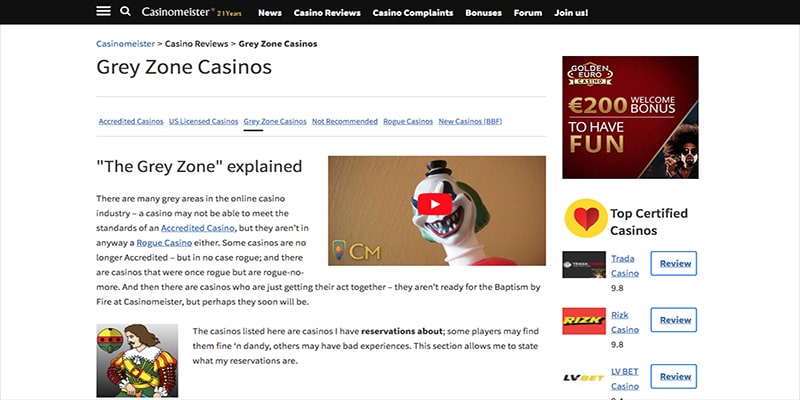 Player advocate site Casinomeister yesterday announced the removal of two online casinos from their accredited casinos list, with both Mr Green and Redbet being moved out of the much vaunted list, for failing to communicate on player issues.
As a result, both Mr Green and Redbet, which Mr Green acquired after purchasing Evoke Gaming in a deal that was announced in December 2017, will now reside in the Grey Zone area of the site.
The Grey Zone is an area of the Casinomeister website, where online casinos that do not meet the standards for accreditation are listed. In short, it is in-between approved good to go status and the infamous rogue pit.
In a communication on the Casinomeister Forum yesterday afternoon, Casinomeister Director, Bryan Bailey, announcing the decision concerning Mr Green and Redbet, stated: "Both Mr Green and Redbet have been removed from the Accredited Casino section pretty much for giving a months' long run-around with some player issues."
"Max and I have been extremely patient concerning the amount of man-hours we have committed to dealing with a handful of complaints, but the staff at Mr. Green/Redbet have not been as responsive as I would have expected. Clearly not what I would have expected from one of our Accredited Casinos.