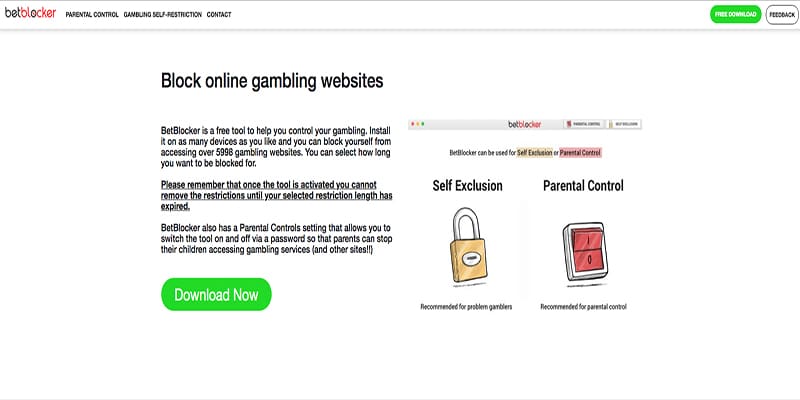 UK based Responsible Gambling BetBlocker is very pleased to announce that they have received their first corporate donation from within the remote gambling industry. CasinoGuide.co.uk have set a high bar with a significant donation to help the BetBlocker project continue to grow and improve.
Charity Trustee and Manager of BetBlocker, Duncan Garvie, had this to say about CasinoGuide's donation: "Having invested years of work and significant capital in developing the BetBlocker project, it is absolutely wonderful to see other parties within the industry take notice of the project and feel that it is worthy of their support."
"What makes CasinoGuide's actions even more special is the nature of their business. Unlike UK licensed operators who have a license based obligation to make a contribution to a relevant Responsible Gambling based charity on an annual basis, CasinoGuide are an affiliate site and are subject to no obligations to make any donation whatsoever."
"We had fully anticipated that operators would become enthusiastic partners as the project developed and the industry became more aware of the tool we are offering, but I'm personally bowled over that it has been an affiliate to step forward first. The lack of any requirement or expectation to make such a donation differentiates their actions and defines this action as truly charitable."
"With their donation CasinoGuide have set a standard for the affiliate industry. They have demonstrated that there are affiliates out there that are actively invested in minimising the harm that can be done to vulnerable players via gambling and shown themselves to be a credit to their community."
This donation qualifies CasinoGuide display the BetBlocker Gold tier Donation Seal. The seal will link to a verification page on the BetBlocker domain ensuring that players can always confirm that these seals are being displayed legitimately wherever they are found.
Alex Tester, Project Manager of CasinoGuide had the following to say about their donation: "At CasinoGuide, we believe that the service we provide carries an inherent responsibility to promote responsible gambling behaviour."
"We are therefore delighted to be the first corporate donor for BetBlocker, thereby assisting in the further development of an extremely valuable tool available across several platforms free of charge."
BetBlocker will be investing this donation in upgrading some functionality of their iOS app to make the restriction more robust and harder to bypass. The iOS platform has always represented a more challenging environment to implement this type of restriction on due to limitations that Apple enforce on app developers, but we are confident that the latest round of updates will significantly improve the app and make it the strongest blocker for this platform available on the market.
If your organisation would like to consider making a donation you can contact BetBlocker at [email protected].