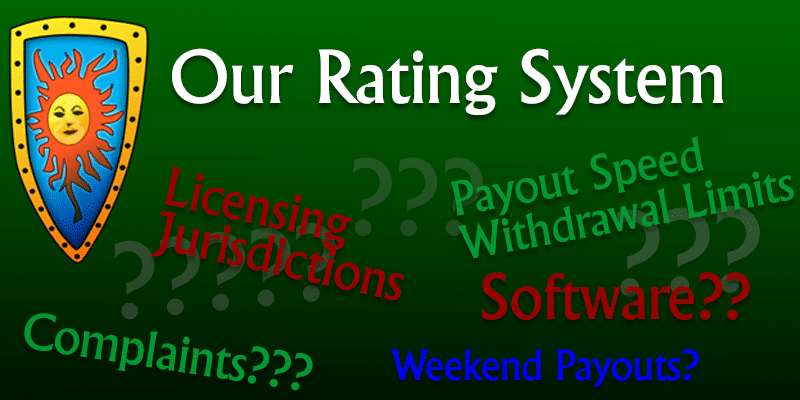 The leading casino player advocate site Casinomeister have announced an overhaul and revamp of their rating system, which ranks all the online casinos which feature on the popular site.
The criteria for which casinos are rated and ranked on Casinomeister, include participation of casino reps on the forum, payout limits, payout times, licensing jurisdictions, software, reverse times and more.
All casinos start at 10 points on each category considered, with points added or removed once all aspects of the categories are considered. All the casinos listed on the site are continually reviewed, meaning that the total score attributed to an online casino, has come about from the latest information concerning each individual operation.
For further information concerning the updated rating system over at Casinomeister, please click here. Bryan in the video below, further explains the ratings and how they work at Casinomeister.
Casinomeister Online Casino Rating System Explained