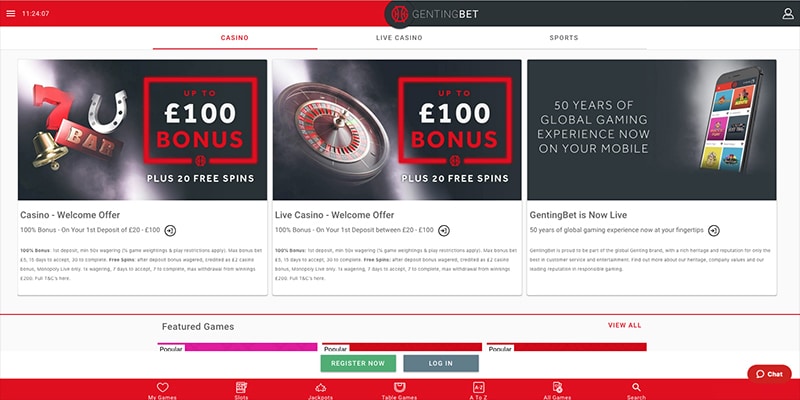 GentingBet is expanding its live casino games offering with the launch of Baccarat Live from London Chinatown, providing online customers with an immersive land-based casino experience.
The new online release gives fans of the historic French card game the chance to play at the gaming tables of the Central London establishment in real time alongside customers on the gaming floor. This unique online experience provides customers the opportunity to play anytime, anywhere and on any device.
Situated in the heart of the capital city, Baccarat Live from London Chinatown gives customers the chance to experience the energy and excitement of one of Genting's most prominent venues – Genting Casino London Chinatown.

The game offers a premium gaming experience and is hosted by the casino's expert croupiers. The table is open to play online from 4pm to 4am daily and with stakes that range from £10.00 to £10,000.00.
Jeremy Taylor Managing Director of Genting Online said: "Our range of Live From games offers customers a truly immersive and unique gaming experience which sets us apart from anyone else in the industry. And, Baccarat Live from London Chinatown offers customers high quality, in casino gaming from the comfort of their surroundings."
Baccarat Live from London Chinatown is the latest addition to GentingBet's fast growing range of Live From… titles which brings together its online and offline casino offering.