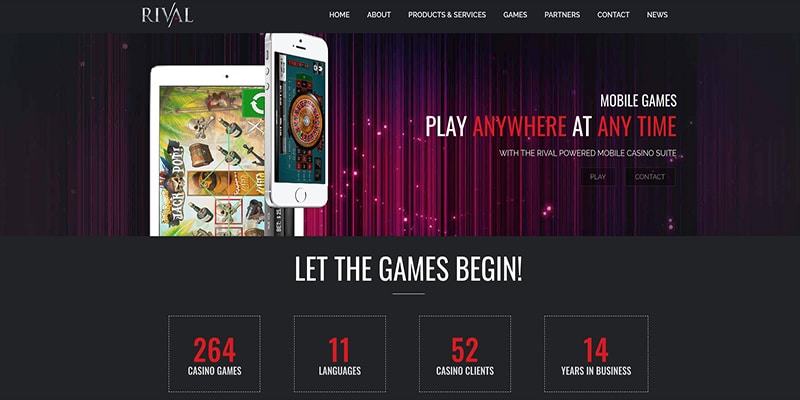 Rival Powered or Rival Gaming as they were once known as are a casino game development company that was set up and established back in 2006, when there was little choice available for new casino operators setting up in the iGaming business.
Established in the year that the UIGEA ( Unlawful Internet Gaming Enforcement Act ) was passed in the United States, that saw scores of operators and their casino software companies leave the US market place, Rival hoped to fill this void. The outlook at first was definitely one of optimism, as this vibrant new casino game developer were producing some innovative casino games, that were compelling and piquing players interest.
However, unfortunately all too often the operators that used Rival's gaming platform let them down, with a great number of operators all too keen to throw players under a bus, so as they could earn a quick buck.
Fast forward to 2019, the time this review of Rival Powered is being written and Rival are still around, producing solid enough game content, but the online casinos that we would recommend here on Casino Gazette are sadly few and far between.
That's not to say that there are not a couple of rough diamonds that you may wander upon, but alas, none which we are able to recommend and promote to our visitors. Partly due to licensing requirements, as we do not promote casinos without a proper license from a State in the US and for Rival unfortunately there are no such casinos, at least there are not at the time of writing.
Some players do sing still sing the praises of Rival's game content though, so you may, like them be in luck.
Rival could have been so much better though. But now, there are too many solid casino game creators in existence, that sadly Rival have been left in their wake.