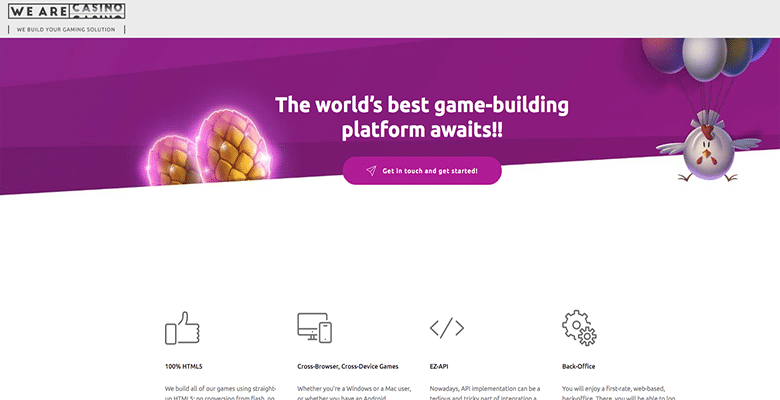 Latest Gambling News
Woohoo Games portfolio now at WeAreCasino
oohoo has established a footprint in the lucrative and growing Indian market, becoming one of the most significant RNG games providers in the region with popular games
The casino game aggregator WeAreCasino have added the game portfolio of Woohoo games to their platform.
The new kid on the block, in terms of games suppliers is Woohoo Games who have taken the RNG game experience and developed products that not only deliver for the operator but also, more importantly, offer an immersive, fun game to the player. This unique user experience has engendered a loyalty within players that is rarely seen with RNG games.
Woohoo has established a footprint in the lucrative and growing Indian market, becoming one of the most significant RNG games providers in the region with popular games like Andar Bahar, Teen Patti and Cricket Kings, among others.
Woohoo Games, Head of Business Development, Ed Whittington explains: "In the initial explosion of the online era, businesses pored over customer loyalty – creating websites that the customer stayed with for long periods of time. We don't think this is a dated concept but rather one that's crucial for the success of any business, and a concept on which we have built the foundations of how we work."
"In RNG games, the content has often been seen as disposable and turnover of content, as a result, was very quick. We wanted to create games that players not only enjoy, but also become loyal to, and bring this back as a considered focus in the industry. The fact that growing aggregators in the industry such as WeAreCasino are integrating our games, we hope, shows operators that Woohoo are a 'must-have' portfolio of games."
Marko Jelen, Head of Sales at WeAreCasino added: "Adding the Woohoo Games content on our aggregating platform was a natural step in our expanding business in India. With their RNG Indian themed titles such as Andar Bahar, Teen Patti and Cricket Kings this will for sure boost our numbers there. I'm confident in all their products which offer something fresh and innovative – as did their branded taxis @ICE early this year!"