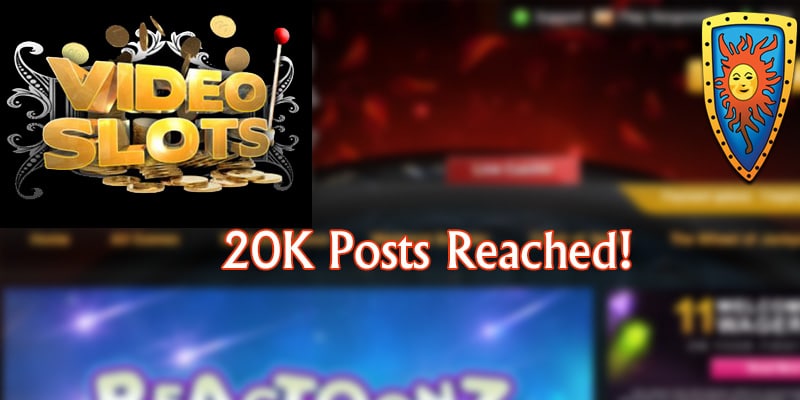 The online casino VideoSlots which is the current holder of the Casinomeister Casino of the Year for 2018, is celebrating another milestone this month. With  their dedicated Battle of the Slots thread on the Casinomeister forum has surpassed 20,000 posts.
Battle of the Slots is a a Slot Tournament that was started by VideoSlots back in 2015 and ever since the announcement, made by Philip, the General Manager for VideoSlots, on the Casinomeister forum, it has kept the Casinomeister Community hooked.
Battle of the Slots encompasses freeroll battles and real money battles, whereby slot players attempt to get a place on the prize board and win real cash prizes.
In just under four years, the thread which can be read here, has been viewed over 720,000 times and has at the time of writing, garnered some 20,190 responses to Philip's initial post, which he made back on 9th October, 2015.
The Casinomeister Forum is arguably the oldest and most active forum dedicated to online casinos, with the site now in it's 21st year online.