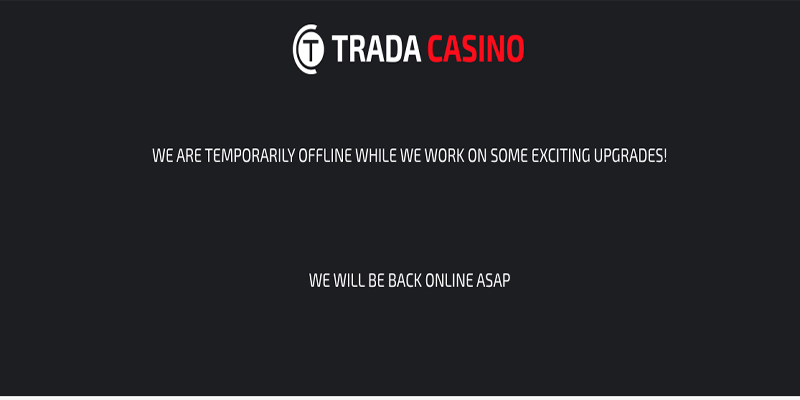 Today sees the award winning Trada Casino migrate to the Aspire Global Platform, but unfortunately as is the case with most involved migrations of sites, let alone online casinos, Trada as of yet has not come back online.
Back on 21st October, Trada made the announcement that they were to make the move to the Aspire Global Platform on 20th November, ensuring all customers had a month notice of the planned move.
In the early hours of this morning, as expected, Trada Casino went offline, with an announcement on their site informing visitors that the migration to the Aspire was in the process of taking place.
As of now and the time of writing, Trada Casino is still offline but a rep for the casino, posting on the Casinomeister Forum has assured customers of the casino that it should not be too much longer. With Trada Rep, Rachel, responding to a post made by a Casinomeister forum member, stating: "Ha very true, a few minor issues this afternoon did put us on the back foot – but we're almost there."
"The complexity of these migrations often result in delays, and we had really hoped to avoid that, however that is the nature of the beast! Pariplay, Aspire and Trada have been working since the early hours to get everything right & we all really appreciate your patience and understanding so far. I'll update you soon."