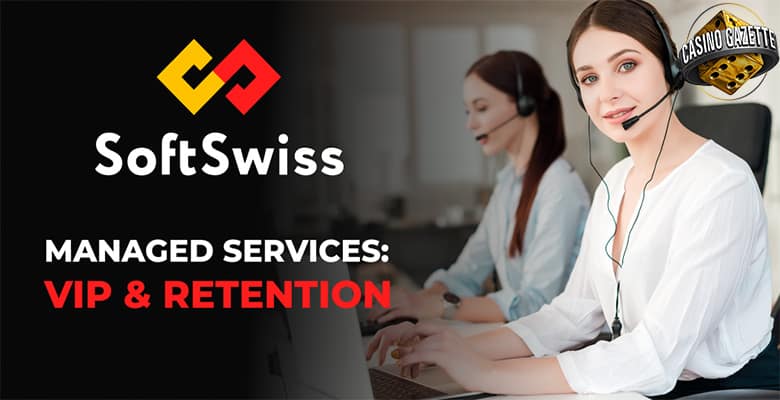 Latest Gambling News
SoftSwiss VIP and Retention Team adds extra value to their Online Casino Clients
Managed Services Department at SoftSwiss increases the average revenue per VIP player by 30%.
In 2020 SoftSwiss the casino iGaming platform provider and casino game developer's "Managed Services Department" with the direct participation of the VIP team, enabled the increase the average revenue per VIP player by 30%.
Furthermore, the Retention team specialists produced more than 1,800 unique send-outs to retain players in the game, while the added value increased on average by 40% for SoftSwiss online casino clients.
The VIP and Retention team forms part of the SoftSwiss Managed Services department, with it performing marketing actions  and the development of strategies aimed at players' loyalty and retention increase.
Furthermore, the team also tracks potential VIP players and loyal players, as well as big wins and big losses.
Darya Dyachkova, Head of VIP & Retention Team at SoftSwiss Managed Services commented: "Managed Services VIP and Retention team is very glad to make such tremendous achievements in 2020!"
"Thanks to our deep structural analysis of retention procedures as well as thorough personalisation techniques we were able to help bring more value to the table as well as save extra costs to our clients."
Managed Services is a part of SoftSwiss solutions offered to clients for the success of their iGaming brand. The department comprises First Line Support, Anti-Fraud Support, Retention & VIP Management services.
Providing full-cycle player care, our support teams are the link between player and platform. The services are not only integral to enhancing the user experience and spotting technical errors but help to enhance the client's financial performance and provide fraud protection for their business.
With its extensive expertise and flexibility for operators' business needs, SoftSwiss Managed Services helps to foster the success of clients' brands.