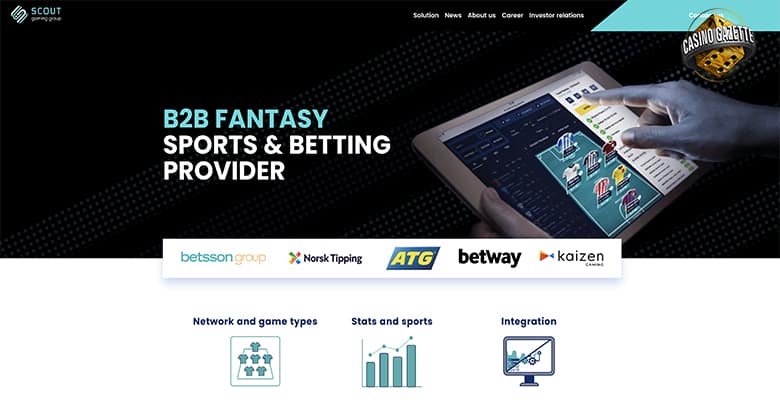 Latest Gambling News
Scout Gaming Group leverages GBG technology to enhance affordability checks
Scout Gaming Group has joined forces with GBG, the experts in digital identity
Scout Gaming will leverage GBG's technology to automate affordability checks so that it can better protect players from gambling beyond their means.
Scout Gaming is committed to offering a great customer experience, while safeguarding all players. By leveraging GBG's identity verification, affordability and anti-fraud solutions, Scout Gaming will be able to:
Leverage geo-affordability indicators: Assess a player's risk of gambling beyond their means based on postcode-level data, such as their area's average property values and typical negative financial indicators.
Improve compliance and prevent money laundering: GBG's technology ensures that identities are quickly and securely verified, while any Know Your Customer or Anti-Money Laundering issues are flagged instantly.
Deliver a smooth customer onboarding experience: GBG's affordability checks run in the background in real-time, ensuring that Scout Gaming can minimise friction for players and improve the customer experience. Scout Gaming is also replacing manual document checks with GBG's IDScan – a digital solution that automates the verification process – making it easier for Scout Gaming to onboard the 'good' players and identify the 'bad' actors in real-time.
Andreas Sundal, Chief Product Officer at Scout Gaming Group, said: "Scout Gaming is committed to a best-in-class approach to compliance."
"GBG's extensive experience in the sector and its smart technology, allows us to deliver exactly that while making it easier to maintain, manage and improve our KYC and AML processes."
Amy Watkins, Gaming Sector Specialist and New Business Development Manager at GBG, said: "Automating the identity verification process of players is becoming vital in the fiercely competitive gaming sector, not just to meet regulatory requirements and mitigate fraud, but to deliver the very best customer experience too."
"We've worked with Scout Gaming to deliver a tailored solution that will ensure it can quickly and securely verify an individual and make the on-boarding process as smooth as possible."
"The company will also be able to flag potential issues, whether that be fraud or affordability, in real-time."