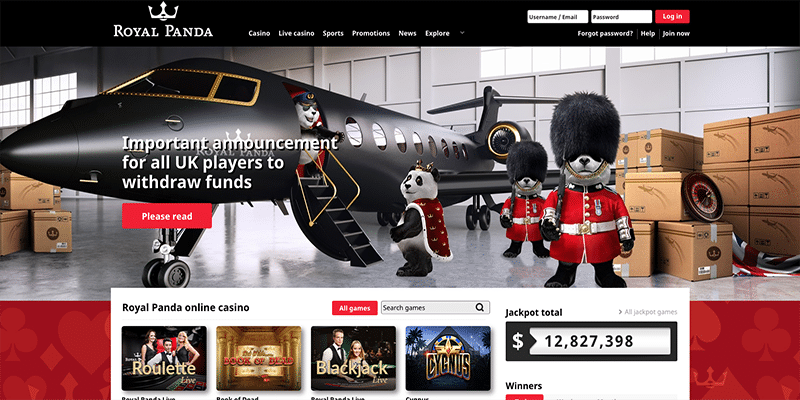 The online casino Royal Panda is set to leave the UK, after an email sent to their UK based players yesterday informing them of their decision to exit the UK marketplace.
The decision to leave the UK comes just six months after Royal Panda made the decision to leave Switzerland, due to regulatory issues, with it also likely their move to exit the UK on 31st January, is also based on the same.
As of 8th January the casino will no longer be accepting new players who reside in the UK, with the facility to deposit at the casino being removed from all UK players on the 20th January.
All UK players at Royal Panda are advised to withdraw any and all balances they may hold in their casino account prior to the 31st January, when access to the casino will be removed.
Royal Panda have informed players on their website that as from 1st February 2020, any funds remaining in accounts held by UK players, will be returned via the withdrawal method specified on the account.
Royal Panda exiting the UK, joins a growing list of online casinos leaving the territory, such as InterCasino and Vera and John, with more stringent regulatory measures imposed by the Gambling Commission, likely to be a large contributory factor in the operators reaching their decision.