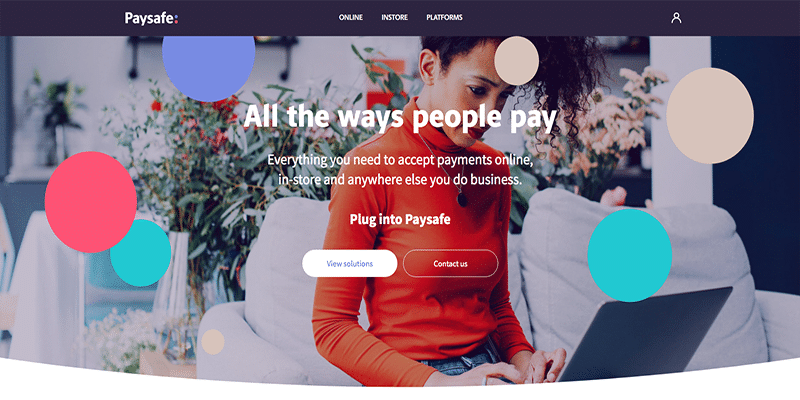 Latest Gambling News
Paysafe partners with Colorado's BetWildwood
Deal sees Colorado online sportsbook leverage Paysafe payments technology and marketing services provider Income Access' affiliate solutions
Paysafe, a leading integrated payments platform, today announced a partnership with BetWildwood, the official online sportsbook of Wildwood Casino in Colorado.
The deal sees BetWildwood integrate Paysafe's unified payments technology as well as Income Access, Paysafe's marketing technology and services provider, supporting the launch of a new BetWildwood affiliate program powered by its affiliate platform.
According to the Colorado Department of Revenue's Division of Gaming, state sportsbooks collectively accepted $231m in wagers in November, the highest total to date.
With Colorado's steady growth, BetWildwood, along with other brands operating in the state, can leverage that momentum and use it as an opportunity to hone their acquisition and retention strategies.
This applies to payments and affiliate management, as it continues to be a critical stage for identifying optimal solutions and pathways to success.
Launched in July 2020, BetWildwood is powered by turnkey race and sportsbook software provider ISI Race & Sports (ISI Ltd.). Through a single API integration with Paysafe's unified platform, the sportsbook allows players to make deposits through a comprehensive range of payment methods.
These include credit or debit card, processed through Paysafe's best-in-breed payment network, its Skrill digital wallet and Paysafe's eCash services such as paysafecard and Paysafecash.
In addition to facilitating a broad range of payments options, Paysafe's platform will further support BetWildwood with cutting-edge reporting and analytics tools to optimize payment acceptance as well as security functionality that ensures protection of player data.
Through its integration with Income Access, BetWildwood will have access to an award-winning affiliate marketing platform, designed to support affiliate acquisition and retention efforts.
With comprehensive tracking and reporting, the Income Access platform delivers actionable data that affiliates can use to tailor their digital marketing campaigns for Colorado's licensed sports-betting market, which went live in May 2020.
Colorado-based players can download the BetWildwood app for Apple and Android, allowing them to wager from anywhere in the state. The all-encompassing product covers a wide range of betting options, including American football (NFL), basketball, baseball, soccer, boxing, golf and more.
Gregory Kirstein, Director of Business Development for iGaming at Paysafe, said: "We're thrilled to partner with BetWildwood to enhance the brand's payment offering as well as streamline depositing and withdrawal for players through our unified platform."
"We're also excited to see our Income Access business unit support the brand's player acquisition via the affiliate channel. BetWildwood is well positioned for long-term success through the combination of our payment and marketing solutions."
Bill Stearns, President at ISI Ltd., said: "Our partnership with Paysafe ensures that we offer our customers the most diverse, secure and user-friendly payments solution available. As Colorado's sports betting market continues to grow, Paysafe's unified platform will help to elevate our product above the competition."
"We also look forward to the upcoming launch of our affiliate program with Income Access, as it will support continuous growth and outreach to a more expansive customer base."