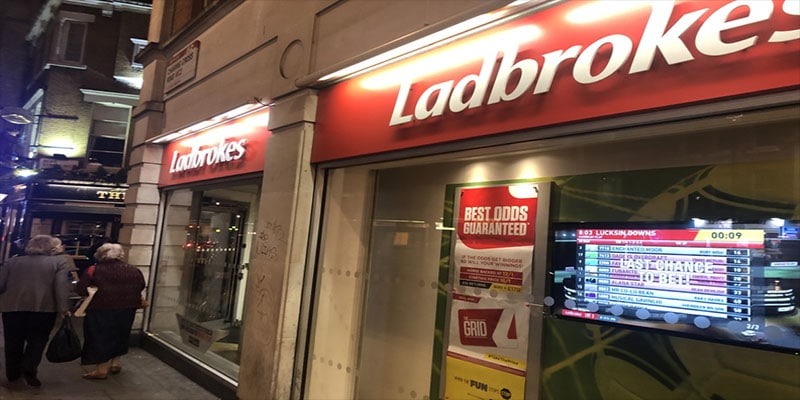 Latest Gambling News
Ladbrokes Owner Entain Rocked by Loss of CEO
Chief Executive Officer Shay Segev gives notice of his departure after accepting post of Co-CEO at streaming giant DAZN
The owner of Ladbrokes, Entain plc ( formerly GVC Holdings ) are to commence a search for a new Chief Executive Officer less than six months after previous incumbent Kenny Alexander left the role without notice in July of last year.
The gaming giant Entain plc announced this morning that Shay Segev who took over the CEO post from Alexander moving from the position of Chief Operating Officer, is to leave the group after he works his contracted 6 month notice period.
Segev is set to move to the streaming giant DAZN where he will take up the position of Co-CEO. DAZN who have already made great inroads in markets in territories such as Japan and the US, went truly global at the beginning of December 2020, with their streaming content now available in other 100 countries.
No doubt their marketing budget and the scope of the project at hand with DAZN , as well as a sizeable pay rise, was a major contributory factor in Segev deciding to leave Entain plc after five years with the company.
At the beginning of last week, board members of Entain knocked back an £8bn takeover approach from their US Partners MGM Resorts International.
Entain's Chairman Barry Gibson, commenting on the news of Segev's impending departure said: "Entain has a wealth of talent across its leadership team and the business has never been stronger.  The Company has delivered 20 quarters of double-digit online growth, and our future prospects have been substantially enhanced by our new strategy, which we set out in November."
"We have built a truly global business which is entirely based on our own technology and offers our best-in-class entertainment services in more than 20 nationally-licensed countries."
"I can confirm that this changes nothing with respect to the Board's view of the recent proposal from MGM Resorts International to acquire Entain.  The Board remains unanimous in our view that the proposal significantly undervalues the Company and its prospects."
Segev in a press release made available by the company this morning, talking about his decision to leave for pastures new, stated: "I will be sad to leave the Company after five years but I have been offered a role which offers me a very different type of opportunity."
"Entain is in great shape after the successful launch of our new strategy.  I also want to emphasise that the recent interest from MGM Resorts has had absolutely no bearing on my decision, and I fully support the Board's decision to reject their proposal."
"Entain has a great team of leaders and an exciting future ahead through its growth and sustainability strategy, and I will do all I can to continue to support the Company.