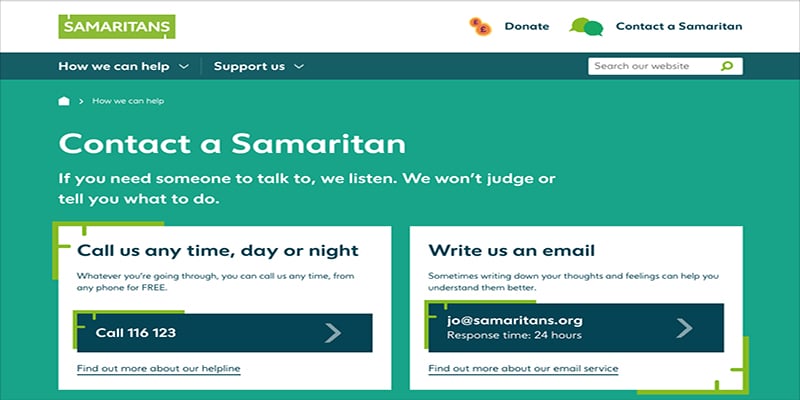 Bookmaker Paddy Power and their sister company Betfair are in the news again, this time for their staff members collectively choosing the Samaritans as their charity of the year.
A post made five days ago on the Samaritans website covers the link up between the well known charity and the gambling firms, which are owned by Flutter Entertainment plc, which states: "PPB (Paddy Power Betfair) selected Samaritans as their Charity of the Year in April after members of its head office staff chose to support us."
"As well as their dedicated fundraising for Samaritans until April 2020, we will be working with PPB to share our insight and expertise to inform their activity on reducing gambling harm and supporting vulnerable customers."
If anything the choosing of the Samaritans as Paddy Power Betfair's 'Charity of the Year' is actually a positive move in our opinion here at Casino Gazette and will go someway as stated on the charity's website, to helping reducing gambling harm and supporting those individuals affected by problem gambling.
However, the link up between the gambling firm and the charity has come under fire from some quarters, with John Myers, who lost his son Ryan, after he took his own life five years, due to his gambling problem, stating: "I'm extremely disappointed in the Samaritans. They're a charitable organisation so they need to get money from other people, wherever they can. But to throw yourself in with the devil I don't think is right."
"This industry has destroyed families and destroyed lives. To even think about lying in bed with these people is wrong and I think they should rethink it and stop taking their money."
Whilst Paddy Power are themselves not shy in courting controversy with the aim to gain publicity ( One has only got to read up about their 'Save our Shirt' campaign for instance ), I doubt the link up with the Samaritans was done with the same thought process in mind.