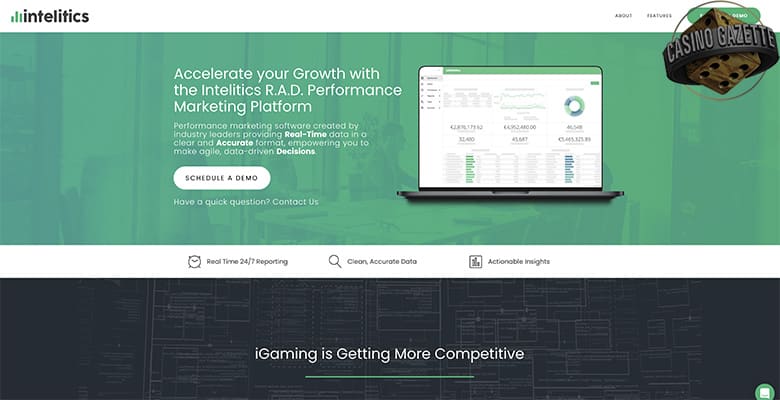 Intelitics, the leading performance marketing and analytics platform provider, has added yet another tier-one affiliate business to its growing roster of partners after putting pen to paper on a deal with Better Collective. 
The sports media powerhouse has selected Intelitics to help drive further growth across global markets where it has gained significant traction to date.
Intelitics will deliver its data-driven premium product suite and cutting-edge platform which Better Collective will use to power growth across multiple channels. 
Its comprehensive back office with real-time data and granular campaign reporting will also ensure that Better Collective is optimizing spend at scale as it continues to grow at an impressive pace.
Intelitics has already emerged as one of the top performance marketing and analytics platform providers in the US and abroad, providing a centralized platform to power growth to both operators and affiliates.
Allan Petrilli, VP of Sales & Growth at Intelitics, said: "To bring one of the biggest digital sports media company's in the game to our platform is a big moment for us and is further validation of the prowess of our technology and the selection of tools that Better Collective can now leverage."
"Data is the most valuable resource to both operators and affiliates and we have built our platform and service offering around making it easily available to our customers and then giving them the tools they need to analyse and take action."
"We look forward to a long and successful partnership with Better Collective and are confident that our platform will drive it on to great success in various markets."
Gavin Moore, VP of Group Acquisition Marketing at Better Collective, added: "Teaming up with Intelitics and leveraging their out-of-the-box performance marketing software allows us to go to market swiftly on new initiatives, allowing us to collaborate with hand-picked, high quality publishers, which will only further amplify our global reach and enhance the value add to our partners."