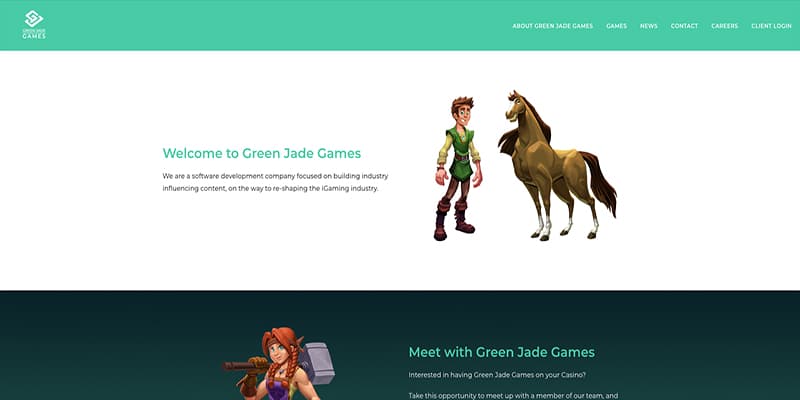 Green Jade Games, has been awarded a supplier licence by the UK Gambling Commission, allowing it to offer its casino games to operators and players in the country for the first time.
The licence means that operators in the UK can offer their players highly engaging and innovative slots and real-money arcade-style games that are powered by unique mechanics that deliver a playing experience like no other.
This includes slots where players can determine the course of the narrative and the outcome of the game and real-money skill-based arcade games.
The developer's ethos is to create highly entertaining games that allow players to improve their skills at deploying game features while also having the opportunity to win potentially large cash prizes from relatively small stakes.
Hammer of Fortune, for example, features a personalised player hammer that changes with every spin and is used by the player to knock symbols off the reels which in turn gives them a second chance of triggering cash pots and free spins.
'Spoils of War' to be launched in September is an example of Green Jade's arcade games with unique RNG/real money element build to attract a new audience of casino players. Green Jade worked hand in hand with Maxima Compliance in order to ensure that its games were fully compliant with the requirements of the UK Gambling Commission.
Benedict McDonagh, Green Jade Games CEO, said: "Being granted a licence by the UK Gambling Commission is a major milestone in our journey as we look establish Green Jade as a top game developer in regulated markets all over the world."
"Our slots offer something truly different and we are thrilled to now be able to integrate them with online casino operators in the UK and to make them available to their players for the very first time."
"I'd also like to tip my hat to the team at Maxima Compliance who did a fantastic job of ensuring we secured our licence with a short a time as possible."
Antonio Zanghi, founder and managing director at Maxima Compliance, said: "We are thrilled to have assisted Green Jade Games in seamlessly acquiring a UKGC licence, allowing it to launch its fantastic range of games in the UK for the first time."
 
"By providing guidance throughout the licensing application process, we are proud to have helped Green Jade focus its attention on creating some of the most exciting online casino content available."