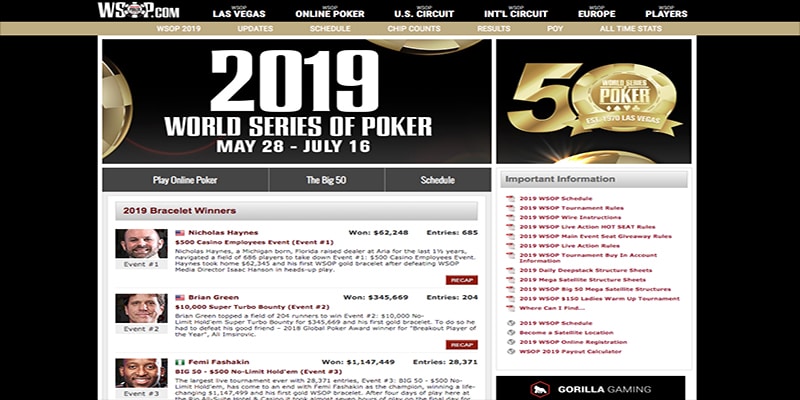 21 year old British poker player, Nick Marchington is living the dream at the moment, after qualifying for the final of the World Series of Poker in Las Vegas, which kicks off tomorrow.
Marchigton from Hornchurch in Essex, only started playing the game professionally last year, after dropping out of his computer science degree, to concentrate on playing poker for a living.
His astronomical rise has seen him surpass 8,500 other players taking part in this year's WSOP tournament and puts him in with a shot of winning the $10m prize on offer.

Already guaranteed a minimum $1m if he finishes the final in ninth and last place, Marchington who only legally became eligible to gamble in the US when he turned 21 last December said of his progress: "It's absolutely crazy and feels so surreal – an unbelievable experience."
If Marchington does the unthinkable and actually wins the tournament, he will become the first ever British player to have done so.  He has already achieved one major milestone in British poker history, by becoming the first Brit to reach the final of the WSOP.
Attracted to the game of poker when a teenager, Marchington speaking of his love of the game, said: "I love the game. I take it very seriously and put in the same number of hours, more probably, as if I was doing a regular nine-to-five job."
"I had built up a sufficient bankroll playing online and in tournaments that I could afford to come out to Las Vegas for the main event.It's the most prestigious tournament in the world. It was a no-brainer as I had the money."
For the final, he will be supported in the crowd by his mother and two of his grandparents who have flown out to Las Vegas to cheer him on.