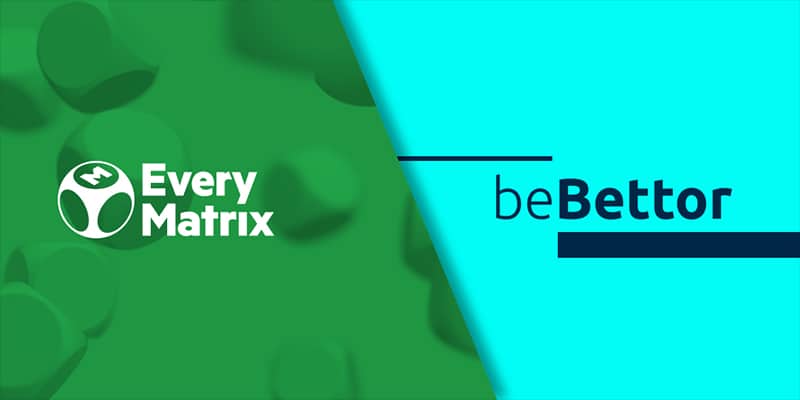 Multiplatform casino operator EveryMatrix who we reported last week that they have had their licence from the UK Gambling Commission suspended, due to concerns surrounding responsible gambling issues, have taken steps to get their UKGC licence reinstated.
In an announcement on their website, EveryMatrix have announced partnering with new compliance start-up beBettor, which forms part of the operator's efforts in ensuring the UKGC restore their company's licence.
The Chief Executive Officer of EveryMatrix, commenting on the move that sees them employ the services of beBettor, stated: "We're excited to work with beBettor on this novel idea. We believe it will help not only players on EveryMatrix brands but that this can help drive an industry-wide push for better affordability checks for the UK players."
"Problem players will often have many accounts and the only way to spot and take action will be for us all to work together for a safer gambling experience."
While Harry Cott, beBettor's CEO, said: "Affordability and operators' social responsibility towards customers is an industry-wide challenge which we are delighted to start solving with EveryMatrix in a collaborative way."
"Given the average online gambler in the UK now has 4 accounts, isolated operator action will not sufficiently reduce gambling-related harm long-term. That's why we're building a networked approach to understanding customers affordability, which will help beBettor operators power the next generation of their social responsibility policies and procedures for customer interaction."
"We're very happy EveryMatrix has decided to join the network and shape the future of sustainable gambling."
beBettor are a technology company who specialise in responsible gambling, allowing operators such as EveryMatrix understand how much customers can afford to spend.
More on this story as and when it occurs.