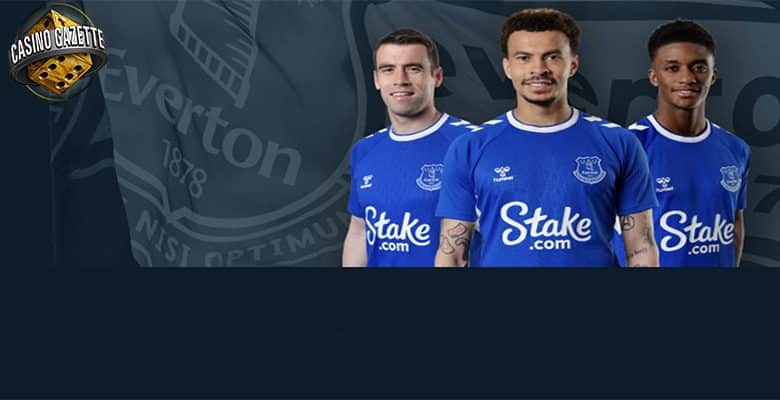 Premier League football club Everton may have no option but to kick their record breaking shirt sponsorship deal with the sports betting company Stake.com into touch. With the Liverpool based club facing assaults on two separate fronts with regards the £10m a year deal they announced just a few weeks ago.
Only last week here on Casino Gazette we reported on the fact that Premier League clubs are all set to vote later on this month as to whether to introduce a voluntary ban on gambling firms being able to sponsor the first team shirts of football clubs.
Now an online petition organised by Everton fan Ben Melvin has attracted over 30,000 signatures, all calling for the Goodison Park club to cancel the sponsorship deal.
In any event, the soon to be released government white paper on reforming the 2005 Gambling Act could also recommend prohibiting gambling companies from being able to sponsor football clubs.
Currently of the 20 Premier League clubs, 7 teams in including Everton have lucrative sponsorship agreements in place with gambling companies.